A real exploration into the Languedoc wines through our selection of authentic vineyards…
7 min read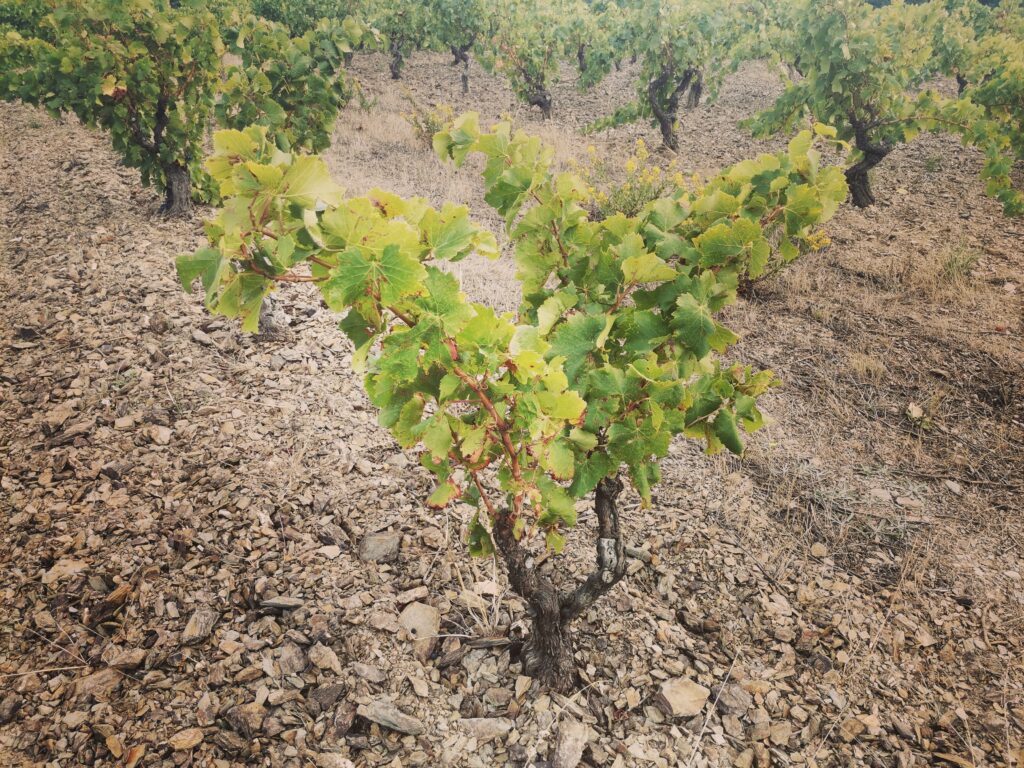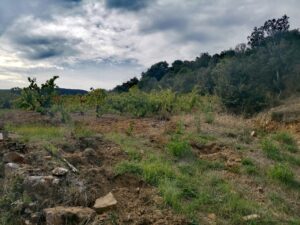 The wide vineyards of the AOC Languedoc, stand on a vast amphitheater overlooking the Mediterranean Sea and extend from the Spanish border until the gates of Nîmes, existing since their Greek and Etruscas settlements who seemed to plant them their first vines around six centuries before J.-C.
We would try to learn here the language of such amazing terroirs and its ideal climatic conditions for the cultivation of vine. In 1985, the appellation Côteaux of Languedoc succeeded to obtain the AOC label.
Within 531 common parties gathered in the AOC Languedoc, most of the related grapes must come from specific plots (parcel delimitation) that meet those inner criteria. In addition, in the heart of this gourmet geographical area, do not miss to discover the beautiful and generous wines produced by our selection of different domains, situated in those maritime Aude and Pyrénées-Orientales departments.
Among them, we could count on the masterpieces offered by the winery estates of Jean-Louis Denois and Coume del Mas, which would be delighted to reveal their different treasures. Spread over a vast glass vineyard, subjected to multiple exhibitions, and whose dry and windy climate, and soil squares, square-schist and argilic limestones, offers different personalities of wines with multiple facets that contribute to a certain force of character.
By AP
---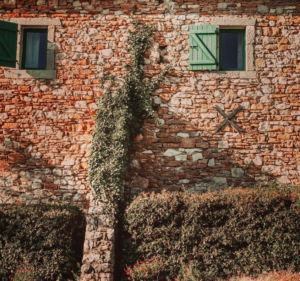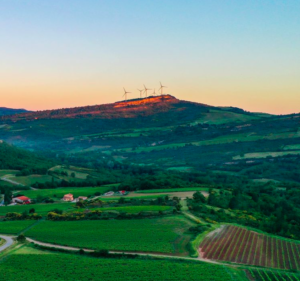 Still in this fancy Aude department and Cathar country, let's step now into the Domain of Jean-Louis Denois. Native from Champagne region, son and grandson of winegrowers for six generations in a Premier Cru of the Marne valley, Jean-Louis Denois operates nowadays 30 hectares in Roquetaillade, Magrie et Fa near Limoux, in the Aude High Valle (photo credits: JL Denois).
This high-altitude vineyard stands at the foot of the Pyrénées, the highest peaks in Languedoc, nestled at the gateway to access the department of Ariège, starring in sun-drenched plains, not so close from the Mediterranean Sea then.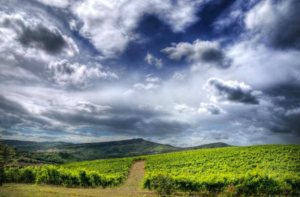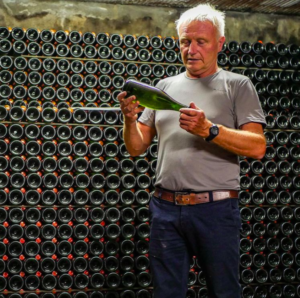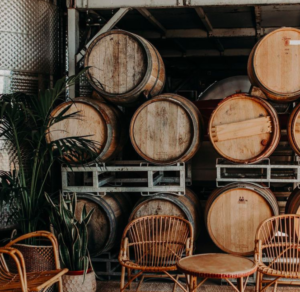 Therefore, Jean-Louis Denois' wines are often acclaimed in this active region of Languedoc, thanks to his expertise and permanent inspiration. Indeed, since his studies in Burgundy, he learned what seems to be the most important for him, so to say the terroir notion!
In his exploitation, he has been paying many efforts for more than 30 years, to extract his Pinot Noir grapes with much care and now almost without intervention, in order to reveal the complex terroirs and the warm climate of this sloped Aude Valley. Therefore, the result of this long process is a personal juice which combines a certain finesse, balance and elegance.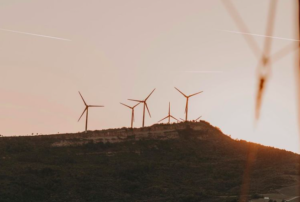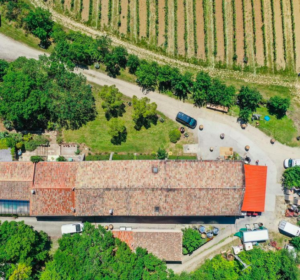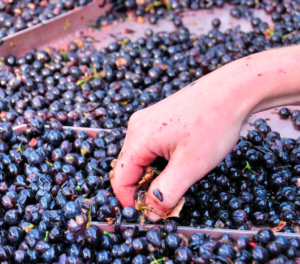 These vines have been organically cultivated since the 2009 vintage, after an abandoned passage in biodynamics. For instance, the Bélier cuvées constitute the intermediate range, through amiable wines while the Etoile range are more regarded as the house Grands Crus, often awarded. Nonetheless, when these vintages are too close and none of them are of particular interest to justify a second cuvée, they are then downgraded and sold quite simply under the Bélier label.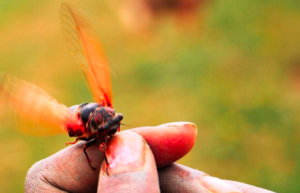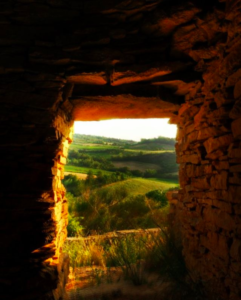 We are glad here to introduce you two gems of this innovative wine producer… Among them, the Pinot Noir cuvée Village 2020 which is a red wine composed of a blend of different Pinots Noirs, from several high plots spread in Hauts de Magrie and vinified separately in Roquetaillade in small open vats. For your information, the growing terroir is made of clay-limestone with a strong clayey predominance.
The harvests are manually operated by sorting, including a partial destemming, along a cold pre-maceration without SO2 and a soft pressing before a maturation of 6 months, carried out on fine lees in several barrels of several wines. Following all these phases, an additional one-year aging inside glass bottles is carried out conveying to a juice adorned with a brilliant ruby ​​color. You would surely appreciate a fresh and floral fragrance of peony, morello cherry, grapes and vine peach, leading to aromatic and gourmet notes of red fruits in mouth, with even a sustainable finish expressing some cocoa bean. Perfect to match with quiches, fish carpaccios or even creamy cheeses.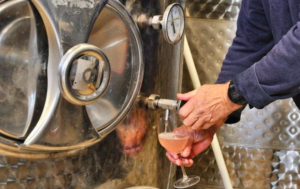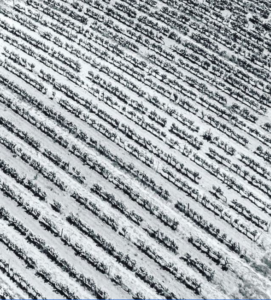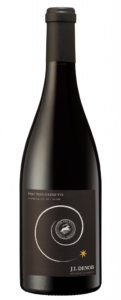 Followed by a Pinot Noir Grand Vin 2020, again full of Pinot Noir grape variety, extracted from a selection of the finest grapes from the Magrie vineyard and Roquetaillade, still in the Aude Valley.
This red wine pursues the conditions of its native clay-limestone terroir with its explicit clayey predominance, plus a manual harvest, without crushing grapes, but partly alternating them into several layers with more and less intact grapes. The pre-maceration is coldly carried out here with a soft infused fermentation, without sulphites and without force in order to avoid any over-extraction of tannins. Adding to this, the pressing and preliminary phases are always done without SO2 before being implanted in 225l barrels. Although, the addition of sulphites is very moderate at the end of winter and before bottling, an additional one-year aging period is carried out in bottles. The result is a dense ruby ​​robe with a discreet purple undertone, starring an intense nose full of mineral, ripe and fresh notes of red fruits (strawberry and raspberry).
Then, the tasting is the wedding of fruity figs and cherries, with really present and supple tannins, with naturally a nice length. We suggest to accompany this wine with salads or any venison, and even Saint-Nectaire cheese.
More information on the official website.
---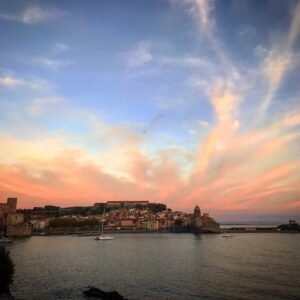 While going more into the meridional angles of the Pyrénées-Orientales department, we were amazed to discover the magnificent flavors proposed by the Coume del Mas domain. Belonging to the Gard family, which used to be a family of local merchants with grandparents from Auvergne, at a time when most of winegrowers had many activities in the same time, such as dockers in Port Vendres or eventually fishermen in Collioure (photo credits: Coume del Mas).
Furthermore, at the occasion of going deeper into the Banyuls appellation, Philippe Gard decided to go back to his roots and after studying agronomy in Montpellier, launched his own Catalan adventure. This project initially started with the acquisition of a small house at the Puig del Mas, before the development from 2000, with his partner Yves Chabanon, of their winery domain of Coume del Mas. Its surface gradually extended to reach 11 hectares, including plots scattered over the Banyuls territory but not only, since other terroirs of Cosprons, Coume Pascole or Salettes are also mentioned. This is where, the team would replant illustrious grape varieties of Syrah, Vermentino, Roussanne and Mourvèdre, while keeping as much as possible the old vestiges of primary Grenache vines (native of the Aragon region in Spain).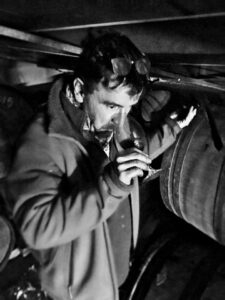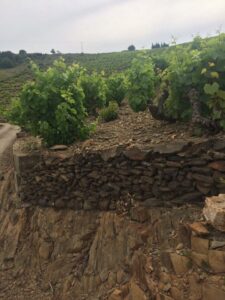 For your information, Philippe Gard opted for settling his cellar is located in the hamlet of Cosprons, between Banyuls-sur-Mer and Port-Vendres. This charming locality is preserved by the shadow of the lofty Madeloc tower, and giving a good protection upon this heritage of dozen of hectares of old vines. Thereafter, the homemade wines are fermented in barrels and a particular knowledge of its numerous kinds of plots allows the team to adapt to any types of climate variations, along the year.
Plus, completed by a certain know-how in terms of winemaking and aging quickly positioned the production of Coume del Mas, among the most skillful in the region. Each bottle reflects the family philosophy guided by the respect of certain values, regarding the terroir and the environment protection. Indeed, each wine is elaborated from a selection of unique plots and some references are although produced in small quantities.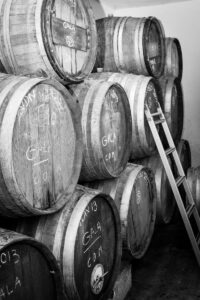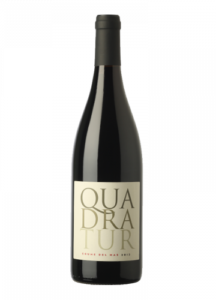 In fact, you could easily observe the authentic passion of Coume del Mas for their terroirs, through a line of quality wines, notably starring the Quadratur family. In this case, the 2019 edition is still fulfilled by a marine freshness, typical from this Collioure appellation.
Furthermore, its opaque dark robe announces a fragrance displaying black fruits, as well as a tannic and powerful palate, reminiscent of smoky and vanilla notes and a very nice cocoa length. A young wine, but which should be kept a few years before appreciating it since it holds an aging potential of at least 8 years, particularly suited to grilled red meats or cooked with herbs, couscous and eventually some fine sheep cheese.
More information on the official website.
---