The Oh My Cream! concept-store settles in London and launches its Xmas selection
5 min read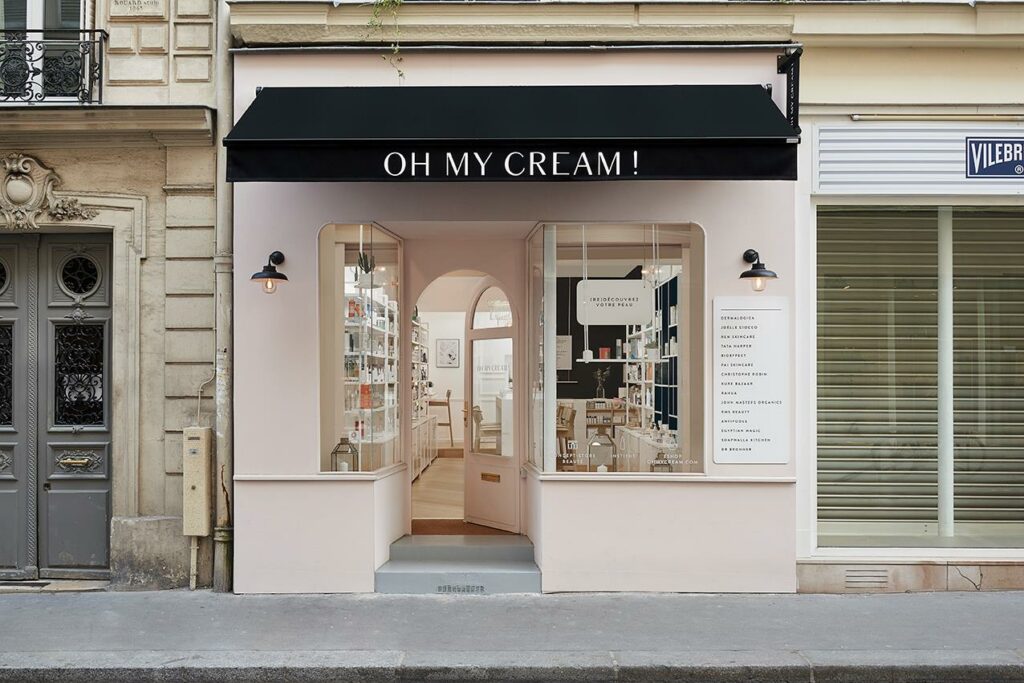 Oh My Cream! is a French concept-store dedicated to promote the good effects from clean cosmetics brands, which are Susanne Kaufmann, Tata Harper and Cut by Fred. A selection of brands that come from all over the World, starring this brand which was created by Juliette Levy-Cohen in 2012, this inspired entrepreneur even opened two stores lately in London by the end of 2022. By AL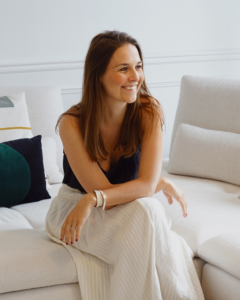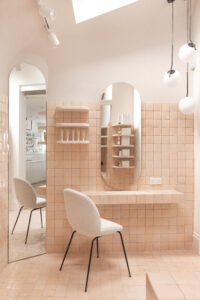 Therefore, the first British embassy of Oh My Cream! was inaugurated in the Westbourne district, in October and the second one in November and located on King's Road. These two nearly combined openings are the starting point for the expansion of Oh My Cream! in an international perspective. For your information, Oh My Cream! counts 22 stores in France but needs to spread the word in Europe and in even further (photo credits: Oh My Cream!).
The venture keeps the goal to promote its own Oh My Cream Skincare line, which was launched in 2017, but also its make-up line, along many responsible and innovative brands. Among them, we could count on various famous brands, such as: Augustinus Bader, Dermalogica, Ren, Sunday Riley and Agent Nateur.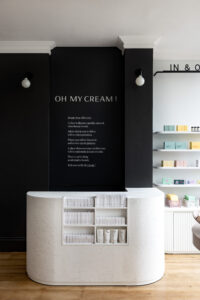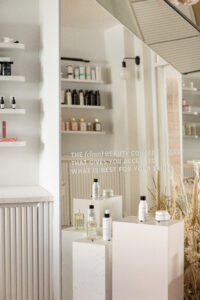 Like in Paris, customers would also benefit in London from a complete path, apart from basic beauty products, starting from free skincare consultations, as well as facials and wellness treatments using an infrared sauna technology. So to say, this place could be considered as more than a standard beauty salon, where anyone would get offered a personal consulting about beauty and wellbeing, with some of the highest top-of-the-range brands of the market.
For instance, in order to become labelled as clean beauty player, the various brands have to respect several principles, and avoid any microbiological, systemic toxicity nor local toxicity risks. Furthermore, products need to be vegan, but also reef and eco-friendly (including a minimalist and recyclable packaging and organic material), and of course produced by an environmentally conscious brand.
Oh My Cream!, 243 Westbourne Grove, Notting Hill, London W11 2SE (United Kingdom)
Oh My Cream!, 194 King's Road, Chelsea, London SW3 5XP (United Kingdom)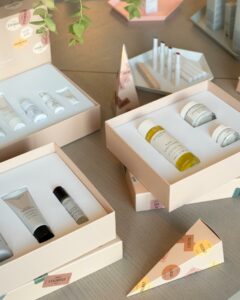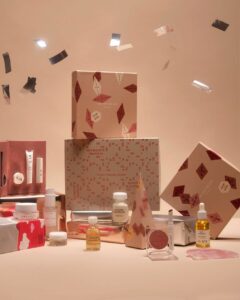 A good occasion to discover the last innovations for Christmas, all reunited in the various Advent Calendars proposed this year by Oh My Cream! Thus, you could find some of them reuniting different thematic products from the Oh My Cream! range. Otherwise, you would be tempted by the big box that brings together 25 beauty products samples, carefully selected in a charming packaging, designed in collaboration with the ceramic brand Three Seven Paris.
Adorned with black and white patterns, this Advent Calendar even reserves a giant surprise, with 3 golden tickets which are hidden in 3 of the Advent Calendars. A good opportunity to win a ceramic gift from the Three Seven Paris brand.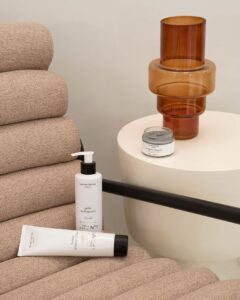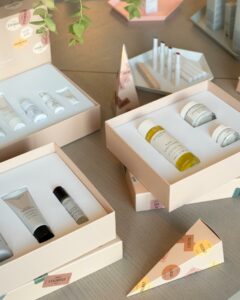 Among those cult facial treatments to gradually discover, according to this calendar, you could for sure either enjoy samples but also real size products from many partner brands from Oh My Cream ! Among them, the Skincare Cleansing Gel is available in a large format, perfect to clean your skin with a slight lemon and bergamot fragrance.
Unless you prefer the powder option proposed by the American firm Dermalogica, with their Daily Microfoliant, which transforms into a fine foam on contact with water, with the aim of revealing a clearer and more luminous skin complexion and fighting against the aging signs. Before eventually opting for the hyaluronic acid effects to find in the neutral hydrating serum, again developed by Oh My Cream Skincare.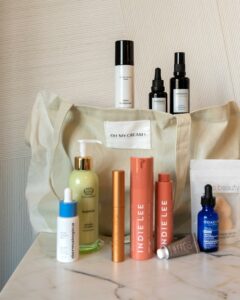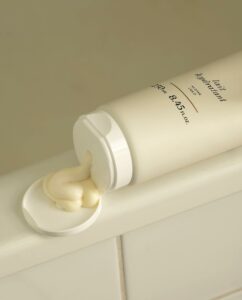 Another hydrating alternative would be from the other American family firm Indie Lee, with this Squalane Facial Oil, based on this Squalane element as derivative of olive oil which is naturally produced by your skin, and that is able to nourish all skin types and embellish their appearance.
On top of that, you could complete this routine with the illustrious anti-aging Rich Cream by Augustinus Bader, considered an intensively hydrating cream, promoting a certain cell regeneration for a renewed complexion, thanks to the TFC8 revolutionary complex. For your information, TFC8 is the acronym for Trigger Factor Complex, a patented alloy, composed of 40 ingredients and the fruit of more than 30 years of research and innovation.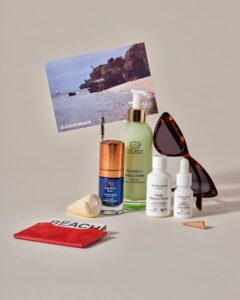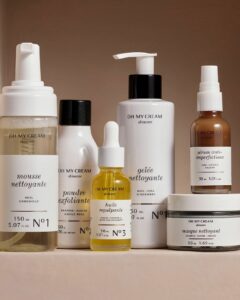 Without forgetting the Hydrating Floral Mask imagined by Tata Harper to recharge any dry skin and replenish any lost moisture, caused by tiredness from random long days, thanks to a surprising marriage between Australian flowers and hyaluronic acid gathered in this thirst-quenching mask.
For any of you who would know the maternity joy, why don't you try the Mega Oil Huile de Soin? This solution, composed by sunflower and argan oils, along wakame algae, launched by Talm is dedicated to pregnant women or in post-partum for your visage and body, and calm casual discomfort feelings, of before and after pregnancy, as well as sore any breasts…
Therefore, whatever you look for beauty solutions to take care about your skin, make-up or hair care, we introduce you here the list of products to unveil in this Advent Calendar prepared for you by Oh My Cream!
1. Cell Repair Night Oil Huile de Nuit Réparatrice 30 ml Aurelia London
2. Dental Paste Pâte Dentifrice 25 ml Oh My Cream Skincare
3. Purifying Cleansing Gel Gel Nettoyant Purifiant 15 ml Susanne Kaufmann
4. Daily Microfoliant Exfoliant Poudre 13 gr Dermalogica
5. Daily Shampoo Shampoing Quotidien Nourrissant 60 ml John Masters Organics
6. On veut… un ventre plat de naïade 5 vials Atelier Nubio
7. Açai Anti-Stress Facial Cream Crème Visage 20 ml Rudolph Care
8. Bl+C Serum Concentré Anti-Imperfections Cumin Noir + Cajeput 5 ml Odacité
9. Lapis Facial Oil Huile Visage Anti-Imperfections 8 ml Herbivore
10. Gel Lavant 250 ml Oh My Cream Skincare
11. Good Genes Sérum with Glycolic Acid 15 ml Sunday Riley
12. The Impossible Glow Concentré Éclat Illuminateur Or Rose 10 ml Pai Skincare
13. Holi(Sex) Huile Intime 30 ml Agent Nateur
14. Mega Oil Huile de Soin Grossesse & Post-Partum 30 ml Talm
15. Isotonic Hydra Serum Sérum Hydratant Apaisant 7 ml Oskia
16. Lip Wrap Overnight Treatment Baume à Lèvres de Nuit 10 ml Ilia
17. Masque Charbon Detox 50 ml Patyka
18. Hydrating Floral Mask Masque Floral Hydratant 7,5 ml Tata Harper
19. Regenerating Mask Masque Régénérant à l'Huile de Figue de Barbarie 40 ml Christophe Robin
20. Sérum EGF 2,5 ml Bio Effect
21. Palette Pop Collection Palette Mod Collection RMS Beauty
22. Sérum Hydratant 30 ml Oh My Cream Skincare
23. Squalane Facial Oil Huile Visage de Squalane 30 ml Indie Lee
24. Active Botanical Sérum Huile 5 ml Vintner's Daughter
25. The Rich Cream Crème Anti-Âge Riche 15 ml Augustinus Bader