Unveil some secrets from the Grand Cru Champagne Mailly cooperative and its Artistiques Collection
8 min read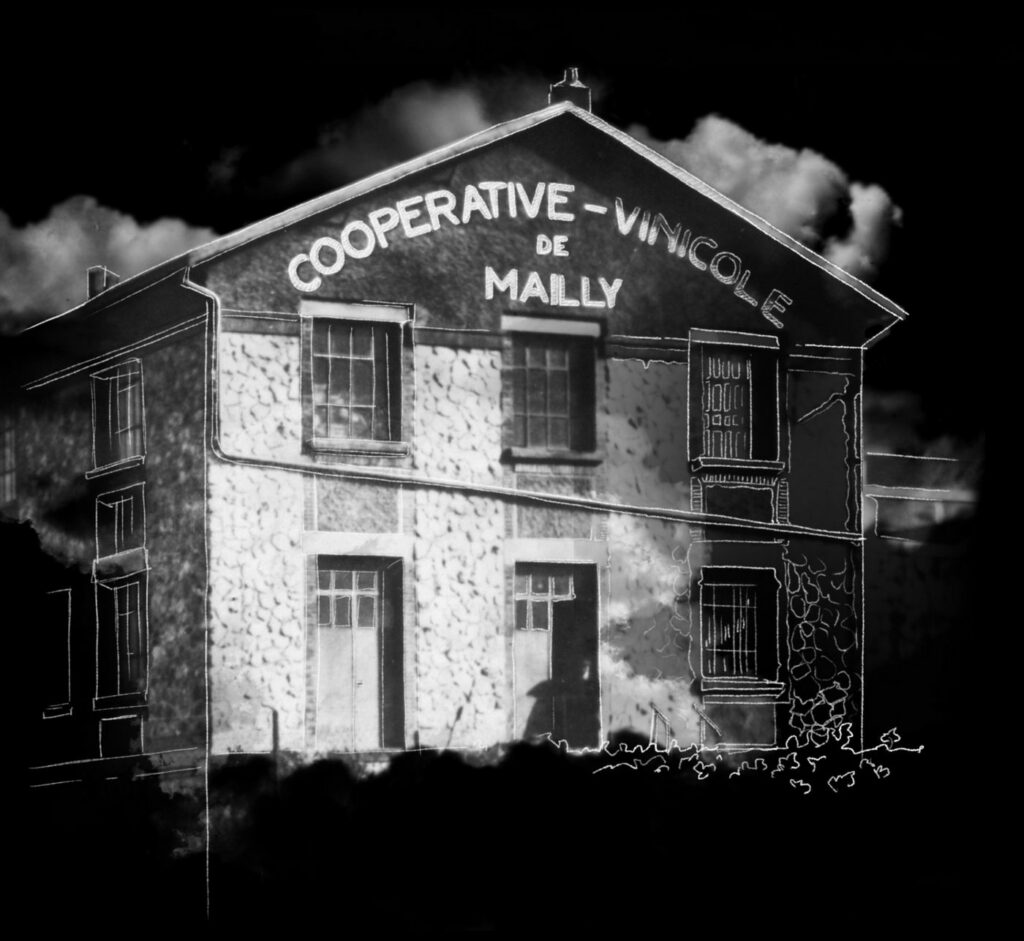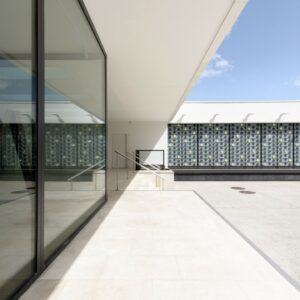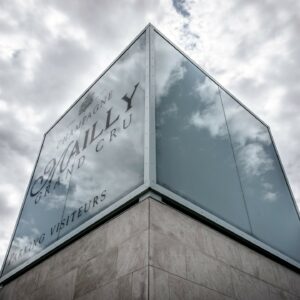 Following our article about Champagne Grand Cru, we tell you about you the last creation of one of its main players the Champagne Mailly, a Maison grounded in 1929. Indeed, this (soon centenary) exploitation is one of the oldest cooperative structures in Champagne. The first 24 winegrowers who joined had in common that they all had vines in the village of Mailly Champagne and that they wanted to better sell their harvest to the champagne houses by forming a company. Nowadays, this cooperative counts no less than 90 members for 40 wineries, spread over 35 lieux-dits, enjoying a privileged natural environment, through this Grand Cru terroir, located in the heart of the Regional Natural Park of the Montagne de Reims, as a unique terroir expression. By AP
---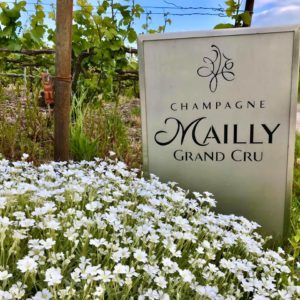 Thanks to a range of distinct vineyards, extended on more than 600 plots, or 35 localities, cultivated like precious gardens, all offering a pleasant panorama on the Champagne reliefs, punctuated by the artistic shapes of the valleys. This is where, day after day, season after season, those winegrowers get down to work in these grapevines, with respect and passion, both in solidarity and in the strong commitment regarding the sustainability of the domain, thanks to a double HVE/VDC certification (High Environmental Value/Sustainable Viticulture in Champagne).
For your information, the Mailly Grand Cru estate is known as one of the rare Champagne properties, exclusively endowed with the Grand Cru appellation in Champagne. This includes no less than 35 localities, facing the 4 cardinal points drawing its vineyard. Through its large 70ha of lands spread on the unique Grand Cru appellation, in the village of Mailly Champagne, in the heart of the Montagne de Reims (photo credits: Champagne Mailly).
---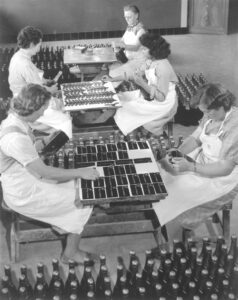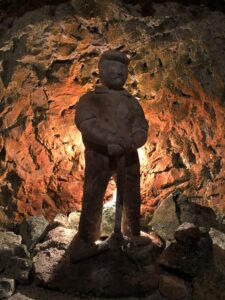 Thereafter, this poignant framework inspired some of the creative initiative involved by the Champagne Mailly, such as the birthday artwork for their 90th anniversary in 2019, again around the Composition Parcellaire thematics, since a whole category of packagings and labels has been redesigned with the contribution of the Médiane agency.
Moreover, the last art project by Champagne Mailly, was initiated around the concept of Nature Millesime 2013, revisited by the artist Charles Neubach, a French multimedia artist, born in Paris in 1986 but who nowadays lives in Reims.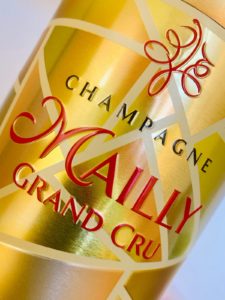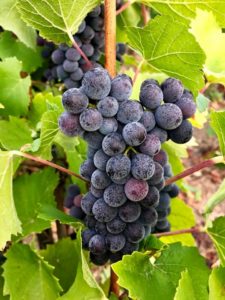 Indeed, proud of an experience of two years in Berlin in 2011, where he held a workshop at the Kunstfabrik HB55, within some work that led him to be part of the selection of the 58th Salon de Montrouge. After this consecration, he pursued some time in his studio, located in the Parisian region, where he had the occasion to exhibit.
Then, he decided to settle temporarily at La Fileuse, an artistic wasteland in the city of Reims, the time of a residence of almost 4 years, where the artist tended to explore a couple of new techniques of painting, screen printing, educational interventions and in situ performances. This experience enriched his application scope, either visual and sensory, through a hybrid approach, sometimes using a musical production and a light encoding, forged in a closed and smoky space.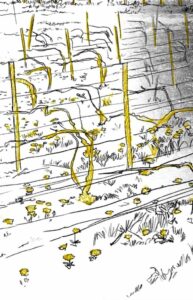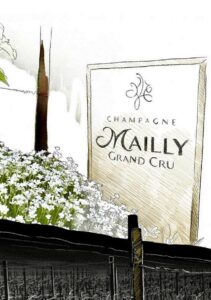 Based on this florilege, an immersive art installation was directly designed at the Champagne Mailly estate, on the occasion of the commemoration of their 90th anniversary, along Les Billes sculptures by the Czech artist Hynek Skotak (pictured upon). After this first step, Charles Neubach joined the expression tribune offered to a bunch of contemporary artists in collaboration with some cellar masters of the domain.
This is here the fifth edition of an original venture, already launched 20 years ago, under Les Artistiques Collection name. Taking precedence over his predecessors, back in time illustrating on various topics, such as the artists Bernard Pagès, Florence Valay, Claude Vialat (we had previously admired in the In Situ festival in Occitania) and Xavier Coulmier, this colorful collection get enriched at this occasion by this new 2013 vintage redesigned by Charles Neubach.
metallic box
and on the
bottle label
, inspired by the shapes and colors of the domain's
vine plots
, in order to realize a colorful
tribute
to one of the more famous
terroirs
of
Champagne
.
The same Charles Neubach admits that "the particularity of my artistic practice is to think and realize in situ artworks, according to a context and some corollary constraints, through complex, subtle and nuanced digital artworks. By drawing lines, I imagine complex equations able to offer an aesthetic visual result. Here, each shape is the result of colorful overprints, gradients and superimpositions, on a living metal support. In this case, this is a vision above vine plots, mainly observed in autumn time, highlighted by many color shades, specific to this season. It is a projection of these Champagne vines, passed through my geometry, my matrices and my sensitivity. It is a living art installation, cradled by light, that offers, depending on its position and angle of view, a pretty unique perception, but constantly renewed."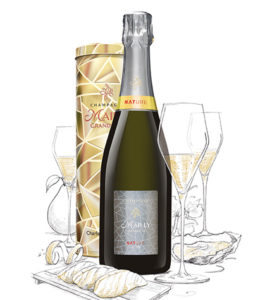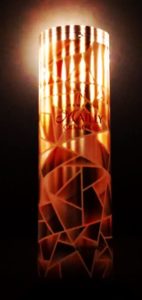 Furthermore, this Nature Millesime 2013 is a limited edition, only issued at 17,950 copies, offered in a metal case adorned with this shimmering decoration, whose birth was still accompanied by Sébastien Moncuit, the cellar master. The result is a non-dosed Grand Cru champagne (without any added sugar), only based the 2013's harvest, which started late that year since it was collected on the estate from October 8th, 2013.
Once in mouth, you would be very quickly seduced by its fresh juice, mostly oriented on a selection of fresh white fruits, fulfilling anyone's minimalist expectations. Starting from a dynamic bubbled structure, this Millesime 2013 reveals the best identity of its soils, among its notes of spices, juicy pear, crunchy apple, matured clementine and even mandarine! This was made possible by bringing together the two main grape varieties cultivated in the vineyard, including the inescapable Pinot Noir (75%) and Chardonnay (25%).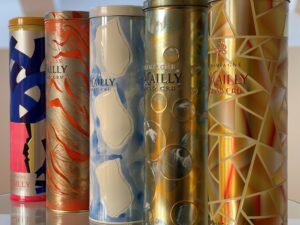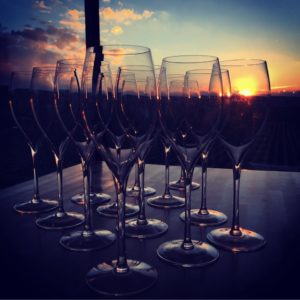 Enhanced by its natural freshness and elegance, their blend subtly introduces you a wide palette of nuances and maturity, since it required no less than 6 years, spent in the tranquility of cellars and 20 meters down under, to get this prestigious wine ready! This long time to sleep in the underground atmosphere was necessary to wake up the smoothness of the Pinot Noir's assets and thus permit it to be adjusted in accordance with a specific momentum, inherent to this special 2013 vintage.
On top of that, this zero dosage aspect represents an original gift for any champagne enthusiast and places this 2013 vintage in the niche category of unvarnished wines, more and more acclaimed by a new clientele. For your information, you could easily enjoy it as an aperitif or marry it with a salty starter of oysters, sashimi, ceviche and any other kind of fish, like sea bass or sea bream and even carpaccio. For more surprise, why wouldn't you associate your glass of this champagne with goat cheese for example? Recommended price: 49€.
More information on the official website, and discover their wide selection on their online store.
---