Find some gastronomic joy at Le Joy restaurant, inside Le Fouquet's Barrière Hotel
3 min read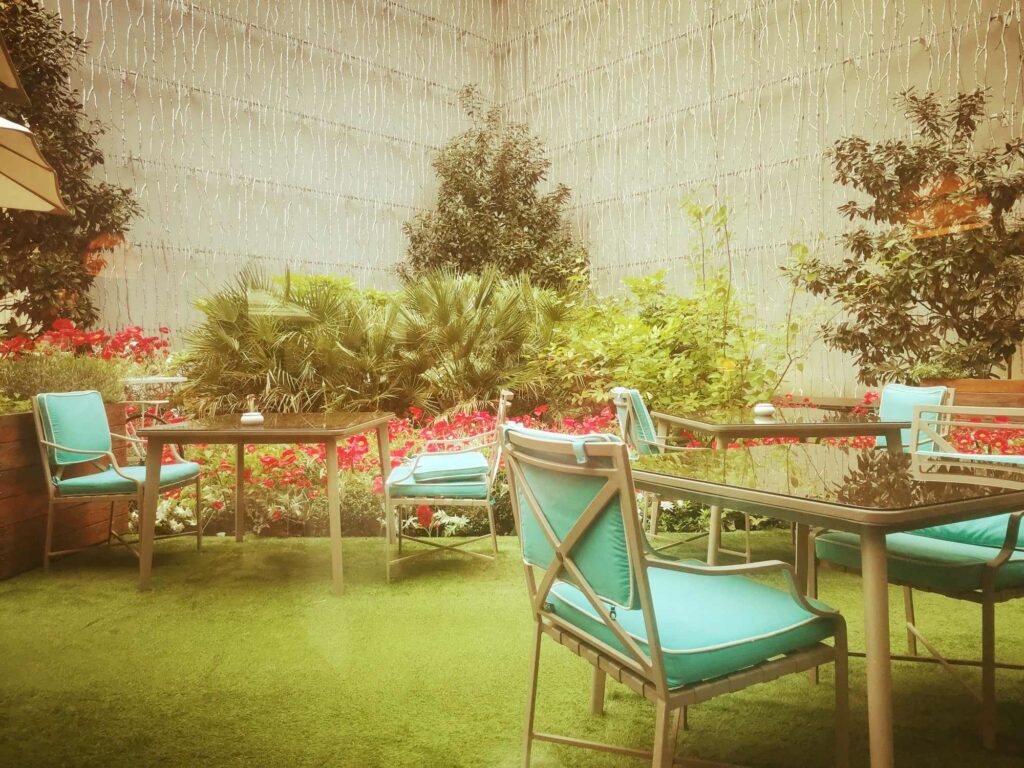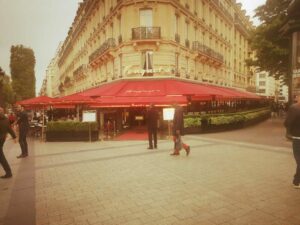 Le Fouquet's is much more than just a restaurant and a hotel, since it is a true emblem of the French lifestyle, an institution that embodies a true elegance, gastronomy, and glamour. Located on the legendary Avenue des Champs-Élysées in Paris, this hotel and restaurant, belonging to the Barrière Group. Founded in 1899 by Louis Fouquet, this hospitality structure has become famous for its high quality French cuisine, while regularly hosting personalities, from all over the World. In fact, Le Fouquet's is perhaps best known for being the official host of the César dinner, the French equivalent of the Oscars awards, where the stars of French cinema come together to celebrate the best of French cinema, highlighting its surrounding impressive decoration. We invite you to enter its alternative Le Joy address, displaying some fine specialities and a cosy terrace. By AL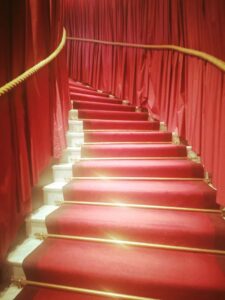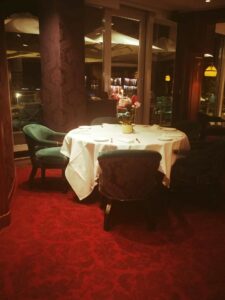 Located a stone's throw from the same Champs-Élysées Avenue, we can say that Le Joy offers an elegant and cozy framework, including charming alcoves, lined by a library of art books. On top of that, this restaurant opens onto an unexpected interior garden, where you may enjoy a cocktail or simply appreciate some refined and modern cuisine, made exclusively from seasonal products (photo credits: AL).
Following the inspiration of the Chef Mathieu Mécheri, you could be sure to enjoy a real gastronomic experience and sometimes under a musical atmosphere, from Wednesdays to Saturdays.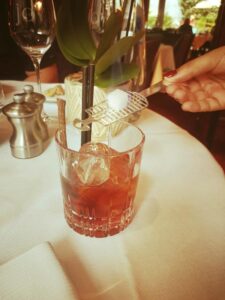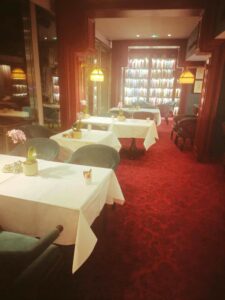 This unique Parisian address, designed under an Art Deco touch, offers much more than a simple meal, since it offers an authentic culinary experience. Indeed, during this unforgettable moment, you would perfectly combine exquisite flavors, all set up in a warm atmosphere and historical framework.
Beyond the classy bar of Pierre Cortin, full of tasty signature cocktails, you can be sure to enjoy a creative and gourmet cuisine. An inspired menu that has already seduced plenty of refined gastronomy enthusiasts, since its opening. As far as we know, Le Joy tends to push certain limits of tradition, notably by offering daring dishes that would amaze any taste buds.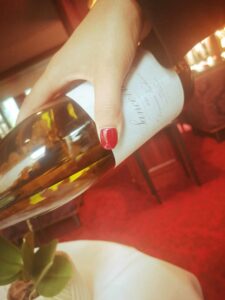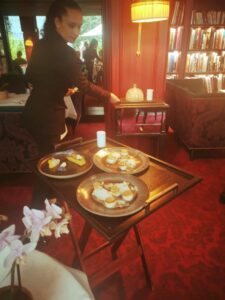 Starting from a seasonal menu, meaning that the ingredients are always fresh and local, you can expect dishes that celebrate the richness of regional flavors, while bringing a touch of innovation. Without forgetting that vegetarians and vegans are not put aside, thanks to the restaurant's commitment into a real culinary diversity.
It's not a secret that their dishes are mostly served within an artistic elegance, where every detail counts. Pursuing the classical mood of Le Fouquet's, we can face that Le Joy holds a refined expression of conviviality, where tables are spaced to allow you some privacy.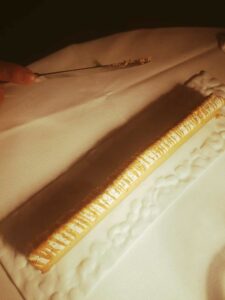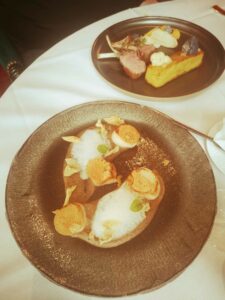 Benefiting from the surrounding dim lights, you will surely feel pampered in this calming atmosphere. Due to its popularity, it is strongly recommended to book your table in advance, in order to have a chance to taste the various temptations of Le Joy.
From beetroot or sea bream tartare, passing by mysterious egg in a bell pepper piperade, until grilled fish or scallops of the moment, adorned with seasonal vegetable mousseline or risotto; the choice is wide.. The conclusion leads us to a mixed cheese plate, gathered by master cheesemaker Xavier Thuret, but also delicious desserts to unveil, like an iced lime parfait or an açaí bowl!
Le Joy
, 46 Avenue George V, 75008 Paris (France)/ Phone : 00 33 (0)1 40 69 60 60. More information on their official
website
.