Enjoy some Art Deco tea, associated with premium fragrances and bet on a new State Of Mind, eventually to enjoy in Versailles!
9 min read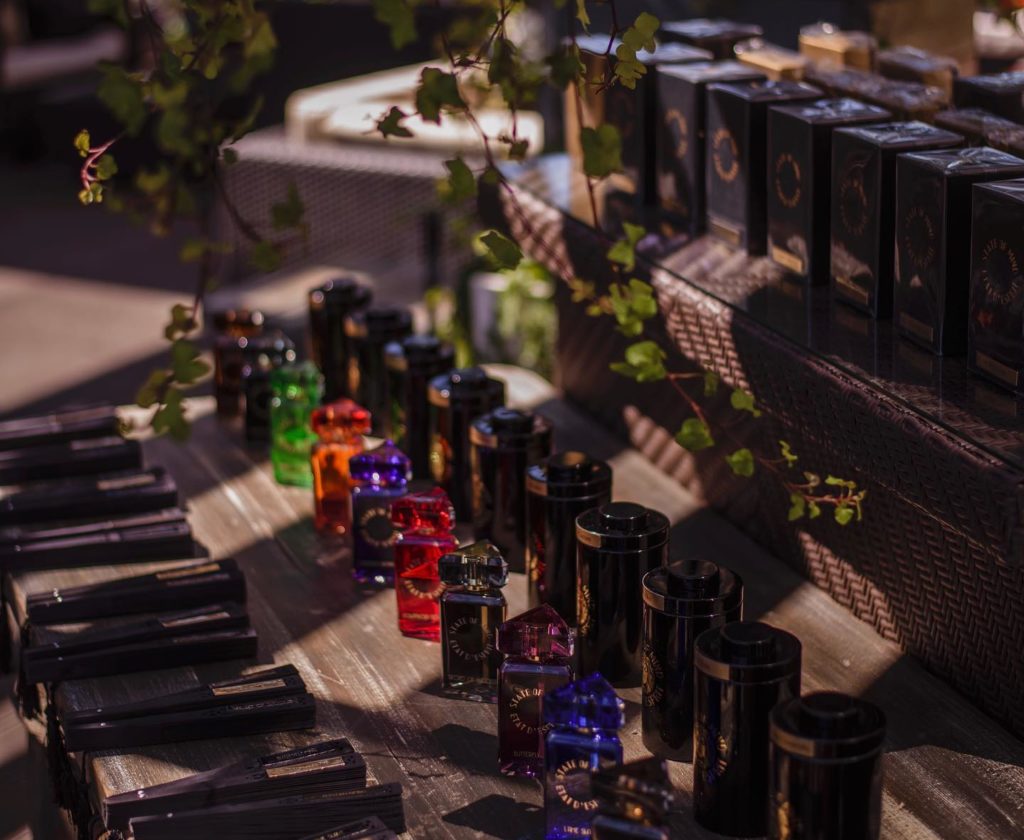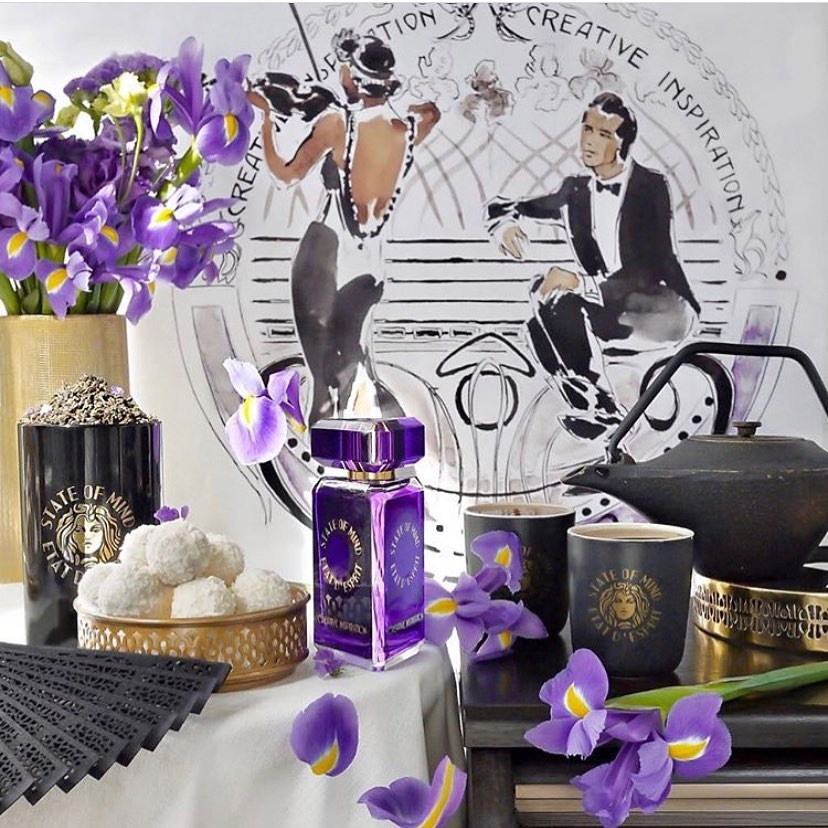 Have you ever been touched by the Russian soul? In this case, you would surely find your happiness with the polyvalent range proposed by the French based State Of Mind adventure, with a selection of teas, niche perfumes, home fragrances and even finest silk scarves with genuine designs. All those items are deeply inspired by the luxury universe breathed by the creative team, willing to constitute an upscale ensemble of scented products for your well-being and your home interior. A kind of Feng Shui, adorned with an Art Deco thematics style, a way to pay a tribute to this artistic movement embraced by many isolated creators. This movement, initiated in 1910, on the occasion of the Paris Autumn Fair and the presentation of the achievements of the Deutscher Werkbund (German Workshops), was effectively back then considered as a new esthetics manifesto, highlighting rectilinear volumes and orthogonal forms. Finding their direct sources from Cubism, the art of black Africa, from the East and ancient Egypt, for instance due to elements details with chevrons and zigzag friezes.
Modeled on the previous illustrious example, this new State Of Mind wishes to instigate a brand new stylistic renewal, relying on the Art Deco core principles. Among them, we may count on a distinctive esthetics, like the calligraphy eager to distort the emblematic Art Nouveau's arabesques, and at the same time, appropriating again the codes anciently diffused by the classical Louis XV style. Indeed, like this movement, the State of Mind would amaze you with its collection reflecting plenty of images, reunited after many travels. Moreover, adapting those souvenirs into integral Art Deco components. To a certain extent, pursuing the L'Atelier Français and Joseph Hoffmann's artworks, an admirer of Diaghilev's Ballets Russes, who transposed into fashion and furnishing, those fabrics brought back from the colorful oriental fairylands. Otherwise, take the opportunity to dive into their wide cosmopolitan universe in their new tea salon and showroom, based in Versailles, through our homemade video at the bottom of this article! By AL
---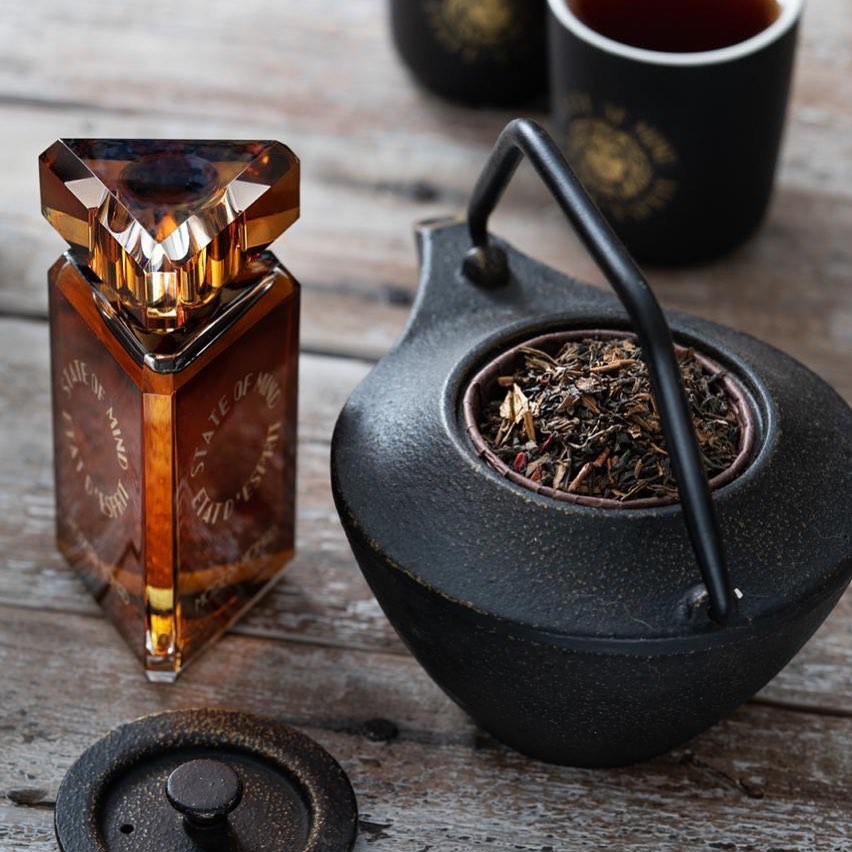 Born in 2017, emerging from the intuition of a lifestyle enthusiast, State Of Mind proposes you a new way of construing daily things, where anyone can even redefine his life principles, through an exaltation of his senses. You may see it as an atypical, original and innovative brand, inspired by many influences from all over the World, and more especially the slavic origins of its founder, Catherine Laskine-Balandina.
Associating a matching between different types of products, she decided to offer a new fragrance approach, across the breaking of traditional branch codes. This innovation extends from the exceptional flavored teas, granted to casual spirit perfumes, to the new generation scented candles and home fragrances. Thus, thanks to the exploration of new segments and connections, this olfactory concept proposes to detect new harmonies with yourself and your environment, through the benefits of rare vintage teas and of the scented items, creating some singular crossroads.
Aware of the causal relations between the fragrances emanating from any random tea and the delicate following scented elements surrounding this tea ceremony, the State Of Mind team proposes you to deeper cultivate the tea and perfumery legends, in link with literature and philosophy.
As far as we know, this collaboration between a tea master and a perfumer, is a huge premiere in the perfume industry.
---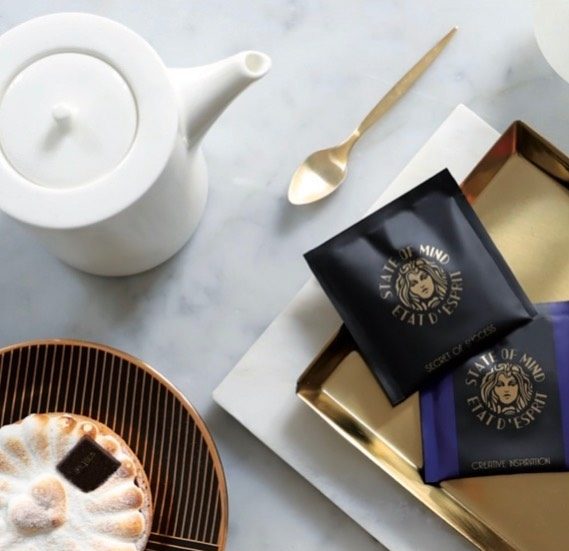 As a matter of fact, the art of tea has been extremely popular in Orient, since ancient times. After converting Occident with new manners, especially for green and herbal teas, plus the emergence of tea salons, this content became then more and more used in cosmetics and perfumery, as a detoxifying and flavoring ingredient, for your beauty but not only (photo credits: State Of Mind).
For your information, a couple shades have been noted, between the apparent odors on Western and Oriental teas, as inherent cultural differences s to consider and appreciate. Indeed, the tea scents in Occident, are often endowed with certain complementary fruity and floral elements, so that the aromas appear as more sweet and elegant. However, regarding the dosing, it may happens that the recipe seems to change the nature of tea, like any jasmine tea (containing a prominent floral structure) or the famous Earl Gray (starring fruits element).
In contrast to this statement, in oriental cultures, tea requires to be simply enjoyed as pure as possible. Except for green tea, able to metamorphose its assets into a treasure trove, full of gustative herbaceous interactions, reviving anyone's senses.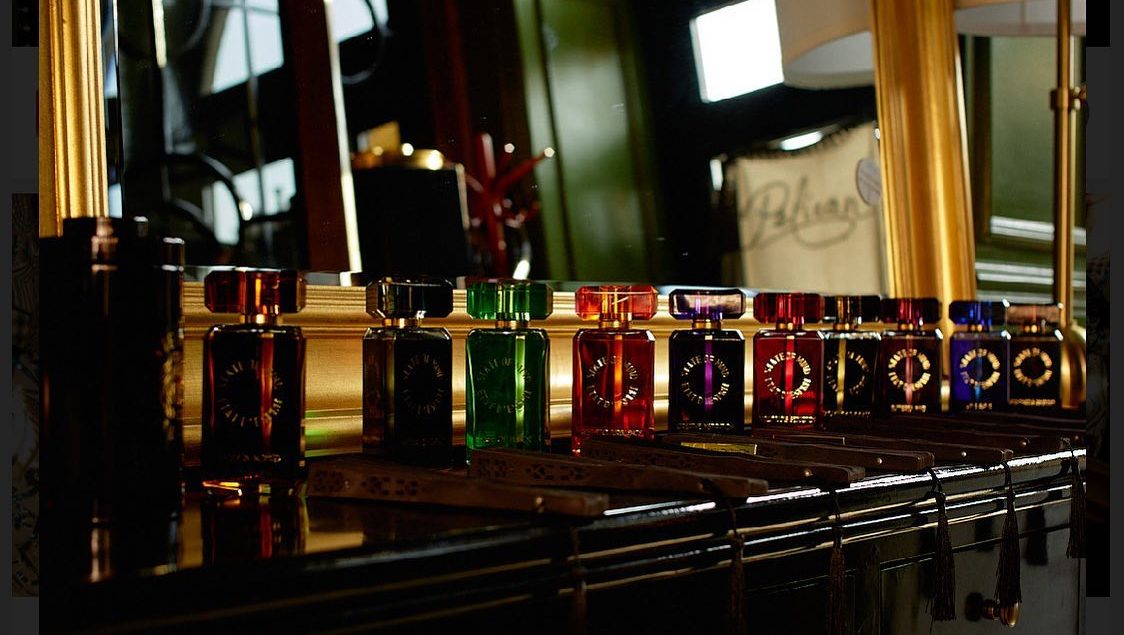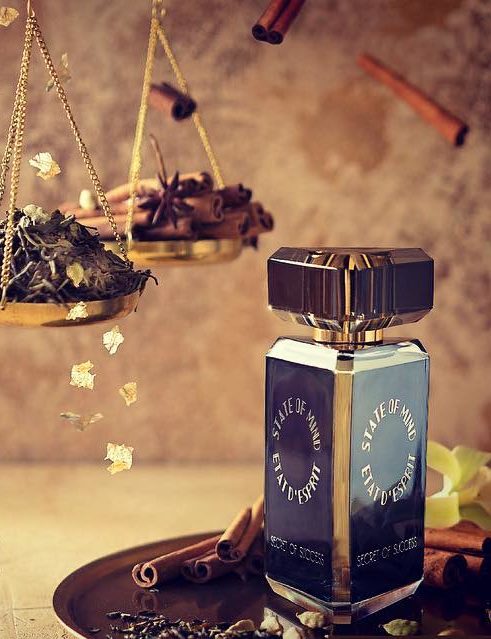 As we have seen earlier, those barriers between olfaction and taste have been abolished by State Of Mind, providing an authentic synaesthesia (an involuntary association of different sensory modes) between taste and smell during the degustation, where your usual tea becomes a perfume to drink, since its gustatory pyramid is matching the olfactory pyramid of its corresponding fragrance. This was made possible thanks to the association through the elaboration of a range of products and an environment retail, baptized the Olfactive Tea Room (more informations below), as a symbol of a tea and perfume fair.
The result is a selection of sensy realizations, based on a highest quality flavored tea blends, which are also Grand Crus teas, thus perfectly corresponding to the perfumes. They have been luckily conceived by the expertise of the tea sommelier Olivier Scala, in collaboration, for the other part, with the talented master perfumer Madame Karine Dubreuil, already author of mythical perfumes for Guerlain, Lanvin, Gucci, L'Artisan Parfumeur, Lalique, L'Occitane and many others.
On top of that, the artistic touch of Cedric Décquidt would eventually translate this complex tea galaxy, into images, furniture and any other relevant drawings, in order to enhance this unique atmosphere. Among his missions, the design of the 11 home collections' own identities, as substantial universes.
Starting by their inspired proper names, each representing a certain personalized quip, such as: Modern Nomad, Sense of Humor, Spontaneous Generosity, Butterfly Mind, Secret of Success and even French Gallantry… Those are mainly available within 4 universes, from premium teas, Eaux de Parfums, scented candles until home diffusers. Thereupon, we invite you to explore this wide assortment in their official website, which would reserve you a bucket of hundred surprises!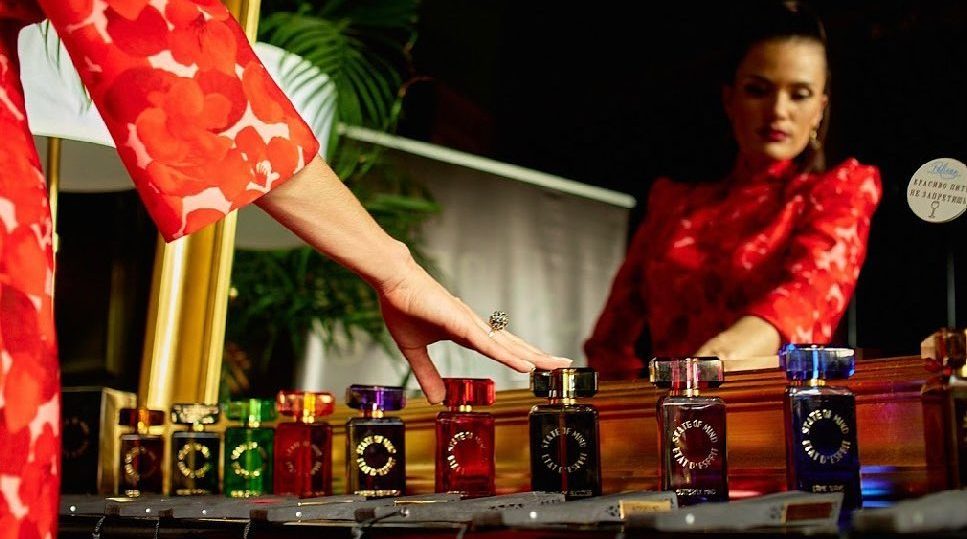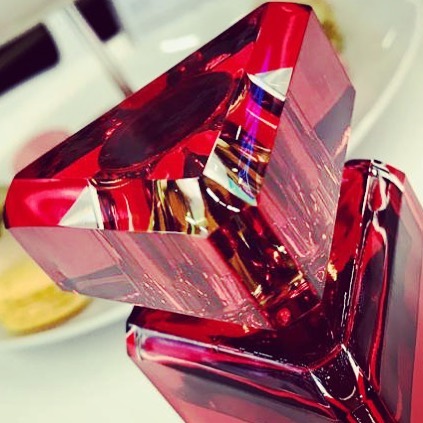 Concerning the packaging aspect, the luxury touch continues to reign in this sphere. In effect, a versatile and precious casing encloses together these 4 universes, as a tea box. Lacquered on the side cover, like a Chinese wooden box, and composed inside, of some precious material, able to resist versus heat, corrosion, thanks to a double protective layer. A minimum requirement for an exacting clientele!
In fact, this may be considered as a real collector's item, suitable for the conservation of any kind of fragile commodity, such as a precious perfume bottle, due to the safety shield of some hearty foam wedge. Otherwise, this object could even serve as a presentation box for the home candles, thanks to its highlighting modular scented wax squares, to burn up with its 2 wicks. or a diffuser thanks to the double cover. A last but not least conception detail, 32 hand polishing operations have been necessary to form the cristal cap, constituting the perfume flasks.
More information on the State Of Mind cubed scented candles, on this linked article.
---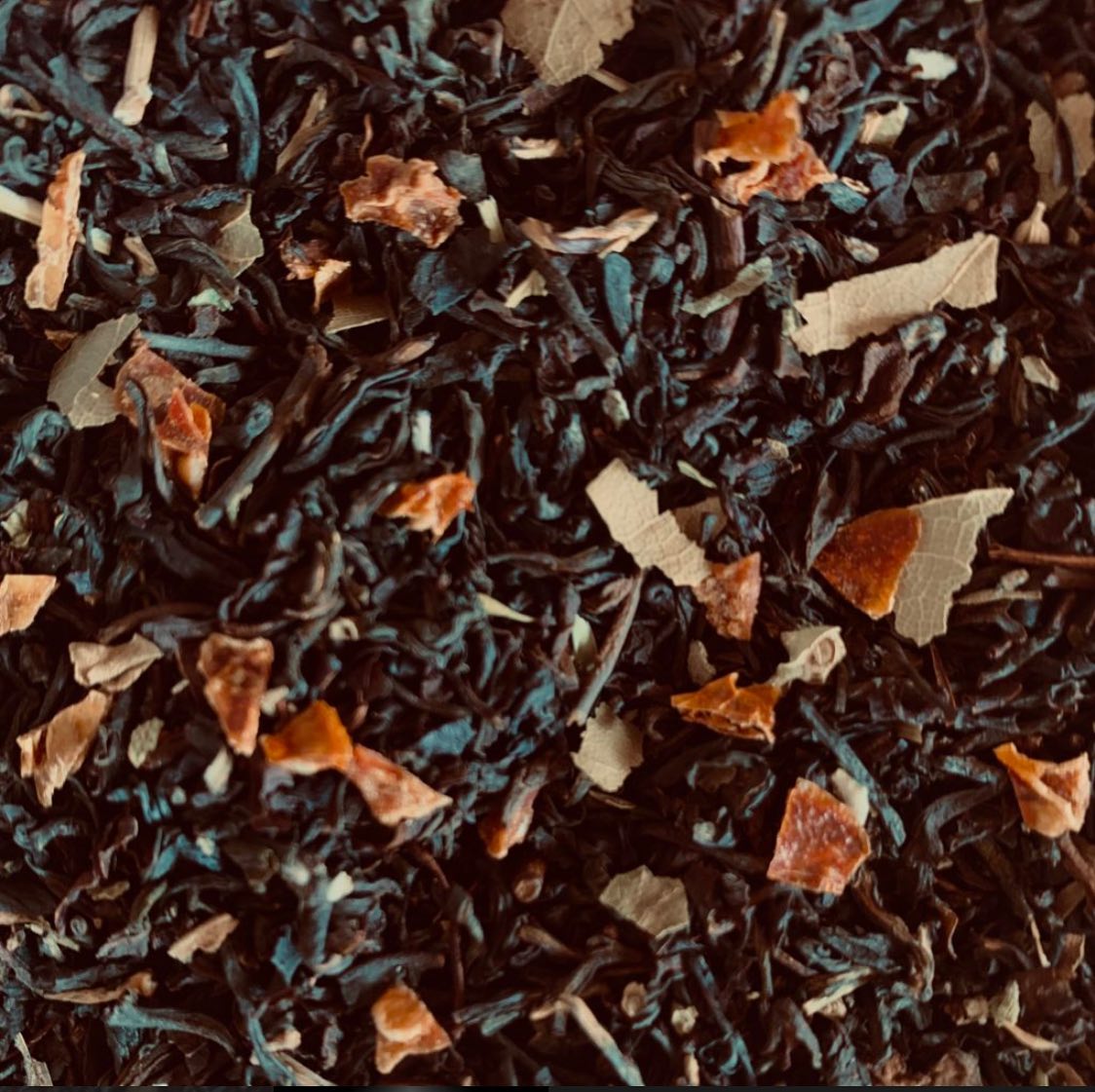 Let's take the example of the French Gallantry universe, whose motto could be the sentence that the French author Guillaume Apollinaire wrote in 1915, in his own book, Les Trois Don Juan, meaning "a well-born man recognizes himself in two qualities: gallantry and bravery". In other words and much earlier, in 1847, Auguste Guyard declared in his Quintessences act, that "gallant women make daring lovers". Based on those observations, State Of Mind opted for an innovative celebration, based on a French Gallantry tea section, since its chivalrous origins and its art of mixing genres, as of discussing serious issues, alongside a little touch of fantasy.
In this way, you would be glad to taste this French Gallantry spirit athwart a precious and rare tea, extracted from the highlands of Equatorial Africa (at a great height of 2200 m), situated in Kenya. This tea blend contains two major millesime varieties. The Kenya Marynin spreads vegetal notes of dry clay, completed by slightly peppery, chalky and ashy notes. Those aspects are typical from these magnificent African lands.
On the other hand, the Rwanda Rukeri, still produced according to the traditional method, reinforces this melange, with its full-bodied flavor, full of typical woody and vegetable features. Grown at a mild altitude, between 1,500 and 2,000 m, on a rich and ideally irrigated soil, this black tea perfectly shares its original aromas with the other French Gallantry's natural elements. Thus, this tea, perfect for the morning time, would seduce with its dark robe, offering a full-bodied cup reminiscent of wood and leather hints, without any special bitterness. This particular invigorating freshness was allowed due to tomato-basilica married with many aromatic herbs, such as: laurel, sage, thyme, oregano. The recommended brewing duration for 20cl (2g) is 3 mins, with an ideal brewing temperature of 95° C.
---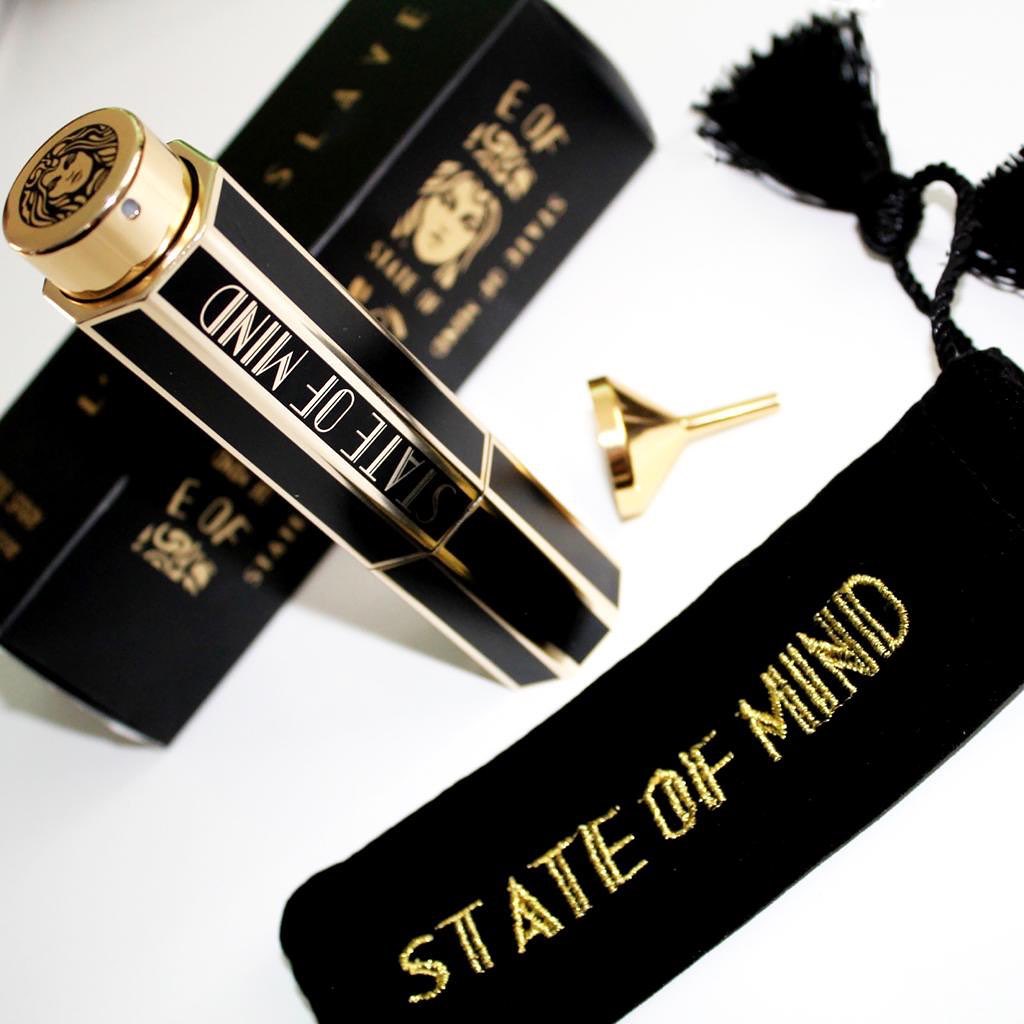 Following this tea instant, let's perfume yourself with the fresh aromatic and woody homonym French Gallantry edition. At first sight, you would surely find again the same vigorous freshness of the tomato and basil, as seen before, arising from the intense green notes of laurel, oregano, thyme. Adding to this, we may recognize the typical tea touch, related to other State Of Mind items, in this niche perfume, composed of the finest materials. Therefore, a subtle combination of Kenyan black tea, Clary sage completed with some heliotrope offers a sensual wake, enhanced by amber and smoky woods. It's like an elegant and harmonious gift, even able to enhance your charisma and last all day long, emphasizing to the World, a certain French elegance.
This fragrance is either available in 100ml format or in a 20ml purse spray. A very light and elegant accessory, delicately conceived for the travelers, by State Of Mind itself, suitable to carry with you in its embroidered velvet case. On top of that, this item is easily refillable from the 100 ml bottle, thanks to a little furnished golden funnel. Once again, you may find it, available in their 11 Eaux de Parfums.
---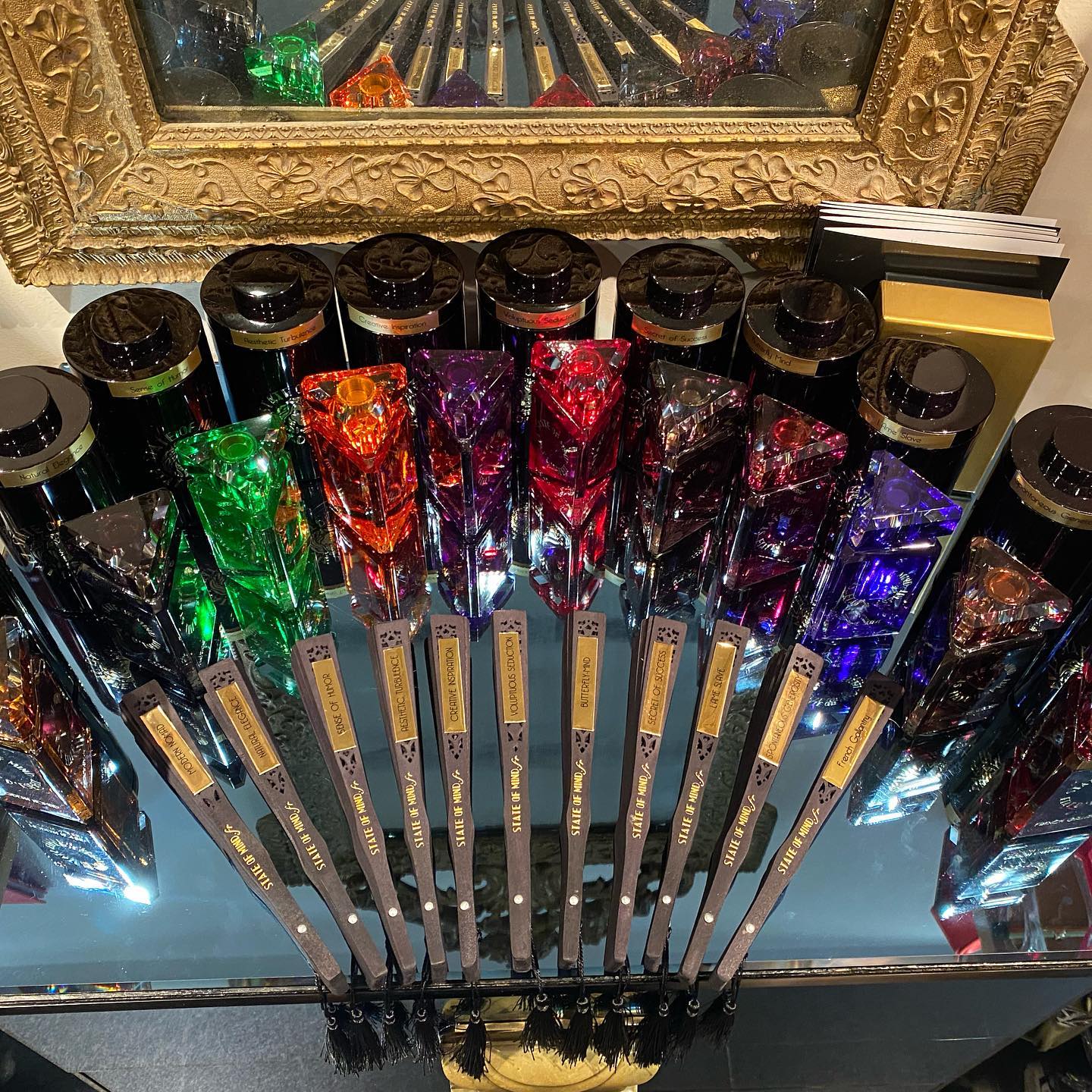 Furthermore, we have another good surprise for you, the concept of ​​Olfactive Tea Room is now open close to the legendary Market Place, in the royal city of Versailles, since June 2020. This forum has been imagined to host a true place of discovery, dedicated for all tea and perfume enthusiasts, where would be undoubtedly welcomed multiple memorable olfactory and gustatory impressions.
Indeed, this location is more than a perfume store or a tea salon, it is above all, an enchanting flagship store where you have to feel comfortable to explore new sensations and even book an appointment with a friend, in order to spend a pleasant afternoon, full of odors. In this sense, it would be naturally the occasion for you to explore the dear scented artworks, designed by State Of Mind, through tea tasting and sensing their perfumes, while enjoying some retro sound atmosphere. A whole journey within these spheres of tea and its many related gracious fragrances, with the help of this homemade synesthesia experience.
In this charming den, situated a few steps away from the Versailles Castle, where you may relax for any random but delicate quality tea time, in the sunny yard of this former royal tribunal.
A cosy Art Deco
place, among some rare yesteryear vintage furniture
, where you would be also pleased to enjoy some local pastries from Chez Antoinette and Au Chant Du Coq, to accompany one of your favorite State Of Mind teas
and even define your proper infusion
duration, thanks to a personal sandglass
!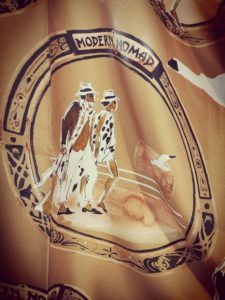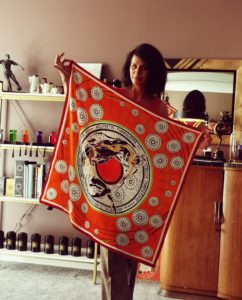 In fact, a great occasion to redefine your daily life principles, through an exaltation of your senses with this previously cited synesthesia, between premium tea, coming from all over the world and its associated perfume range, either available in these collector triangle flasks but also through home fragrance and scented candles.
Thus, you may dive into an atypical, original and innovative perfumer, whose slavic origins of its founder Catherine Laskine-Balandina, is visible everywhere, associated with this visible Roaring Twenties mood (photo credits: AL).
On top of that, note that this alternative fragrance approach, available in the homemade piano display stand, had been lately completed by an elegant double-face printed silk scarves line, traditionally made in Lyon!
Thus, we invite you to adopt this avant-garde olfactory temple in this historical center of Versailles, and therefore maybe find a sweet harmony… Somewhere at the crossroads, between literature and philosophy, maybe thanks to the work of Nasr Eddin Hodja, who deeply inspired the oriental Modern Nomad collection? Dimensions: 85 x 85 cm. Recommended Price: 255 euros.
State Of Mind salon / 5 Rue du Bailliage, 78000 Versailles (France) / Open everyday from 12.30pm to 7pm / Phone : 00 33(0)6 81 31 73 54.
Keep update on the following animations, notably regarding tea ceremonies! More information on the official website, where you could explore their entire selection!
---