La Prairie would rejuvenate your visage with its cobalt blue Skin Caviar beauty care Collection
5 min read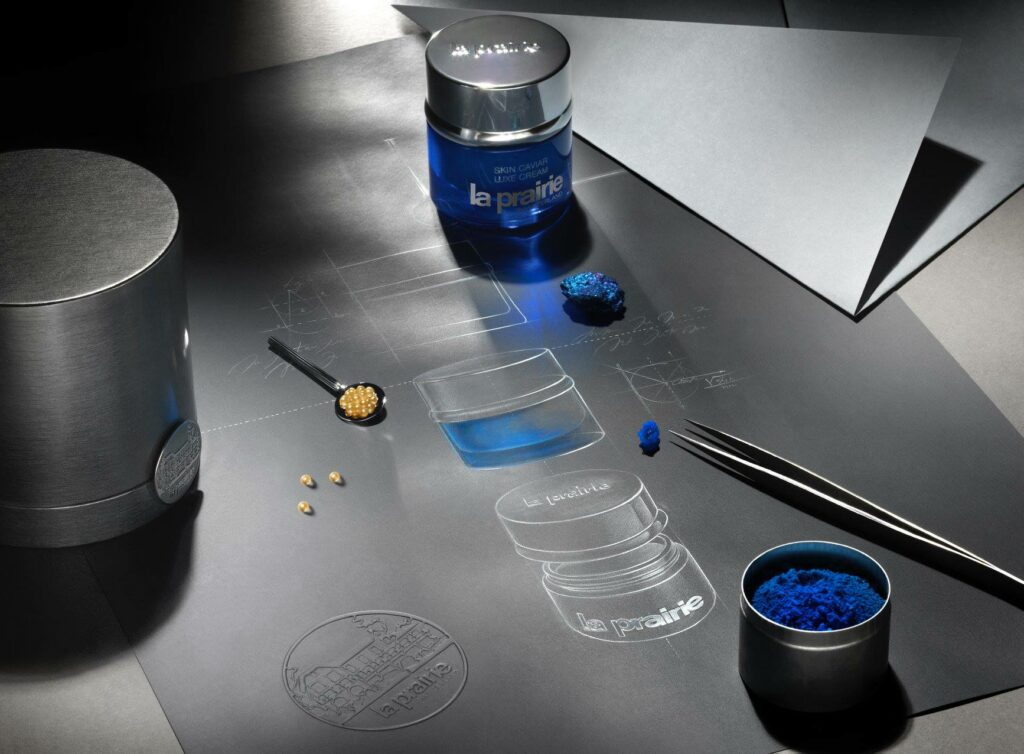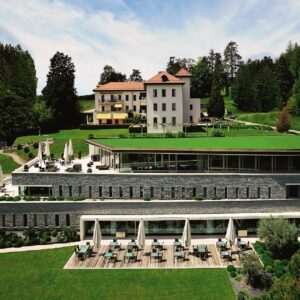 Now, let's focus on a true story that started in Switzerland, back in the 1930s, with the scientific initiative of the Swiss expert Paul Niehans. Indeed, this doctor founded his own clinic in Vevey, where he developed a revolutionary cell therapy, based on placental extract from black sheep, with the wish to stimulate some body functions.
By the way, he launched his own laboratory, baptized La Prairie, with the desire to sustain its own sense of innovation, initiated with the creation of the first cosmetic treatments. Launched from 1978, this beauty care line was based this time on a Cellular Complex, based on an avant-garde alloy of vitamins, enzymes, lipids and other natural elements, somehow identical to the skin composition, in order to regenerate anyone's cellular activity. Therefore, those cosmetics from La Prairie are declined nowadays in various luxury themed lines (whether they are composed of gold, white caviar, platinum, caviar), we would tell you more here about their innovative Skin Caviar cosmetic selection. By Alexis Lery
---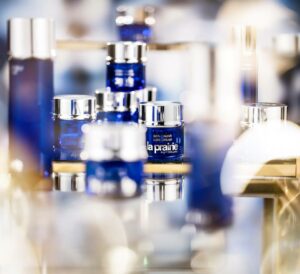 Nonetheless, a new innovative treatment, based on caviar, appeared in 1987. In order to make this skincare possible, the La Prairie laboratory imagined a groundbreaking cosmetic line running on no less than 14,000 caviar pearls. For instance, naturally named Skin Caviar, this active anti-aging ingredient aims to match as much as possible a perfect synergy with your cellular complex. This was made possible thanks to a unique technology that highlights caviar extract as basic content, obtained through a high temperature extraction process (photo credits: La Prairie).
For your information, this caviar extract was captured from the depths of the purest waters from Switzerland, unveiling its chemical properties, whose main aspects seem to be nourishing oils and restructuring proteins. While keeping the goal to refresh and nourish anyone's facial epidermis are with its own rich nutrients, now since more than thirty years and naturally constantly evolving its benefits since its birth.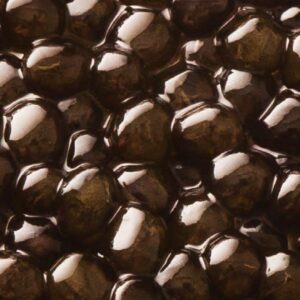 By the way, this revolutionary performance results in promises of skin lifting and firming. Therefore, each new development from La Prairie tends to strengthen and amplify those inner active ingredients from caviar.
Apart from this caviar extract, this Skin Caviar range as well enhances 6 forms of caviar. Among them, you may count on the Caviar Absolute (launched in 2017, featuring high caviar concentration obtained from centrifugation), Caviar Premier (imagined in 2018, it's a caviar extract, enriched with biomolecule), Caviar Retinol (since 2021, obtained through an oil-based extraction process to capture lipids and retinol assets), Caviar Infinite (a perfect blend of caviar components, to strengthen and plump your skin) and Caviar Water (obtained in 2016, from steam distillation).
Like most of La Prairie products, the Skin Caviar range remains faithful to a multiphase ritual where each treatment is complementary and dependent on one another.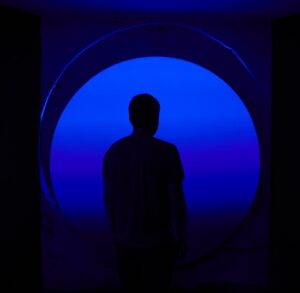 Moreover, La Prairie has decided to opt for the mythical cobalt blue taint, immortalized by Nikki de Saint Phalle, to adorn their new Skin Caviar bottles. A kind of nocturnal atmosphere, illustrated by the French digital artist Maotik and unveiled at the Art Basel and in FIAC fairs in 2021 (read our article here). A very contemporary artwork that combines digital algorithms, motion sensors and of course video projections. For your information, Maotik is also known as Mathieu Le Sourd, and is specialized in creating immersive environments and interactive installations.
More concretely, in 1999, a first Caviar Luxe cream was issued, when La Prairie wanted to go further in offering an exceptional care, while reinventing our connection with this noble product that is caviar. Featuring a reinterpreted formula with the previously enunciated Caviar Premier element, this moisturizer aims to firm your skin, for a smoother and more radiant appearance, coupled with a feeling of tonicity and amplified suppleness.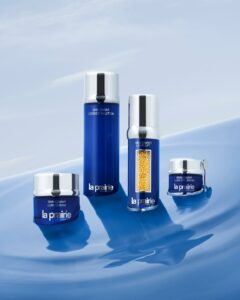 In 2021, following a long series of cosmetics gems, a generous and silky Skin Caviar Nighttime Oil, was launched in order to capture the inner retinol present in caviar. This natural asset was meant to spend smoothing and firming action during your nighttime. Over time, fine lines and wrinkles appear reduced, skin looks firmer and hydrated. In another hand, it's possible to alternate with the Skin Caviar Essence-In-Lotion, a pre-serum infused with distilled some Caviar Water, able to prepare your skin to receive the upcoming benefits of the serum, with some high hydration. Therefore, to be completed with the Skin Caviar Liquid Lift, reinforced by the exclusive Cellular Complex, this powerful serum is both enriched with Caviar Premier, for its lifting properties; and also in caviar absolute, which aims to restore offer more density and volume to your skin.
Otherwise, this is followed by Skin Caviar Luxe Eye Cream, enriched this time with Caviar Premier, the latest caviar formulation developed in-situ and infused at the heart of a powerful formula, with the promise to give your look that lifting and firming effect you desire. Indeed, the remarkable power of Caviar Premier fights the first aging signs that appear around your eyes, instantly penetrating, smoothing and softening the contour of your eye. This would correct a certain dryness of your skin, associated with a loss of firmness and elasticity, eventually causing wrinkles, dry skin and dark circles to appear.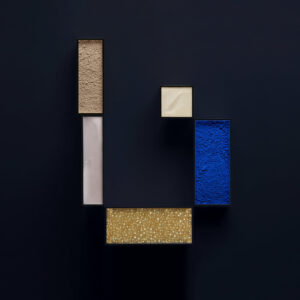 At last, maybe conclude with a Skin Caviar Luxe Night Mask, that expresses the virtues from Caviar Premier, the rehydrate and tone your skin, while you sleep. This mask needs to be smoothly applied, in order to be melt and lift again your visage.
If you want to learn more about the spirit of this collection and more about La Prairie's haute-couture treatments, don't miss the different showrooms, corners and SPAs. Those structures are spread all over the World, sometimes in luxury places, like the Bristol Hotel in Paris, the Reserve Hotel in Geneva or even at the Ultima Hotel in Gstaad. A good occasion to rediscover the Bauhaus spirit inherent to this Skin Caviar, inspired by this famous artistic movement, which was sought to master this certain promise of youth of this product line, as a certain fleeting harmony.
---