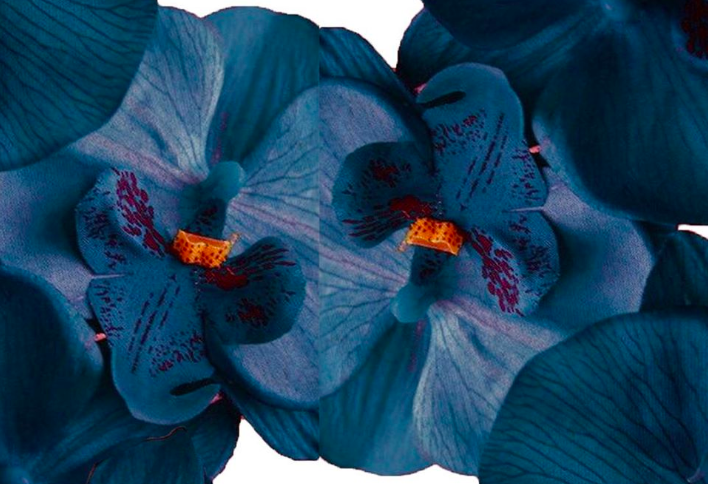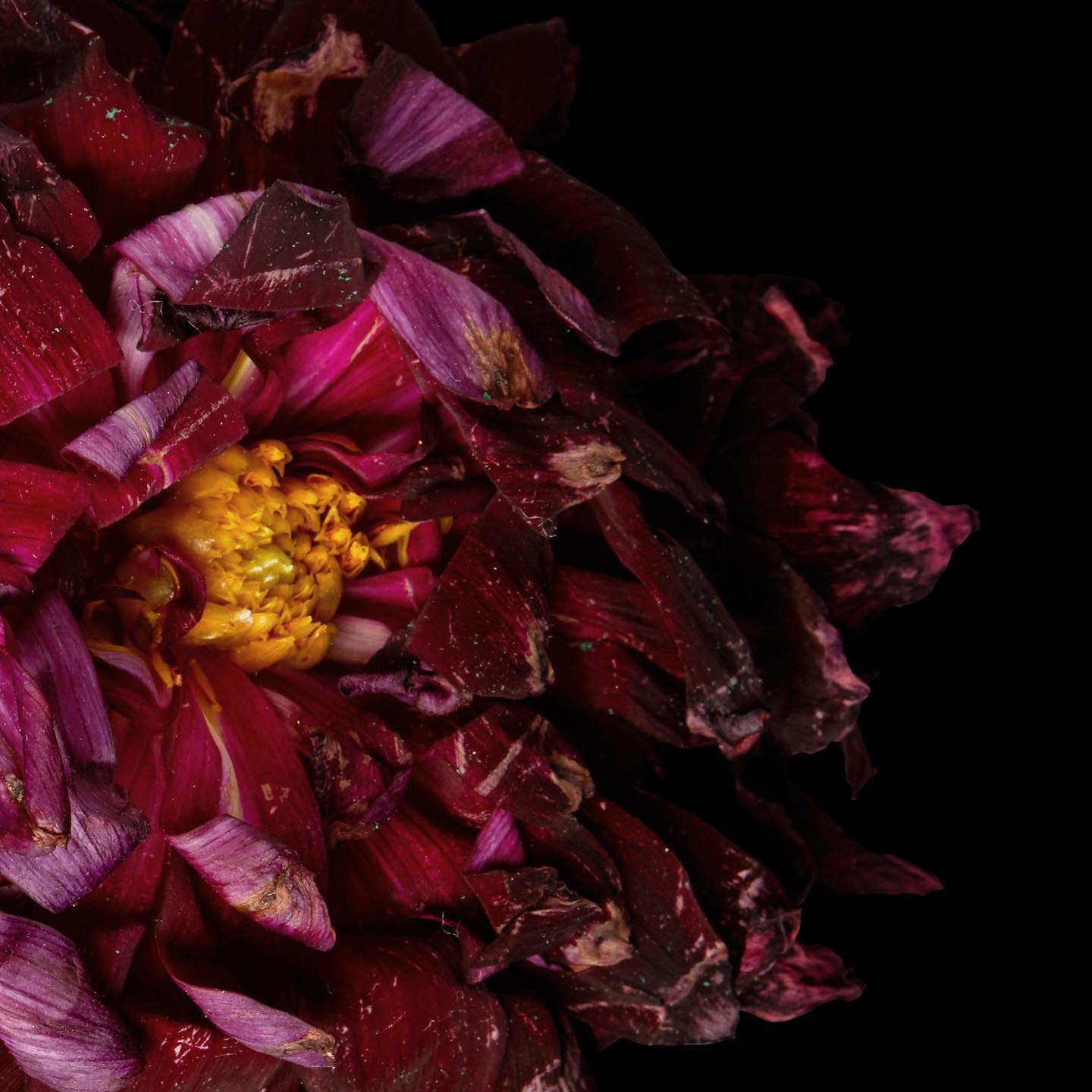 Still in our quest for finding original niche perfumes, already discussed into previous topics, we would learn here that sometimes one person is behind some olfactory ventures… Either starting from a travel or an encounter inspiration, it's very exciting to find out what are the original clicks leading to your fragrances (cover photos: BDK Parfums).
Indeed, there's always an amazing story or a specific message to spread, or even to guess, from all of those independent perfumes houses, we would detail some beautiful initiatives below. By Alexis Lery
---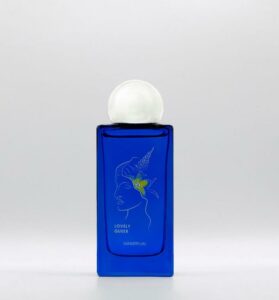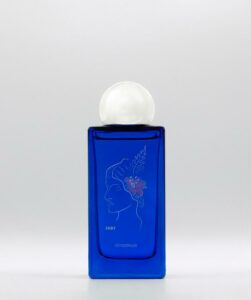 Why don't we start with an original olfactory venture created by two young artists, very passionate about fashion and perfumery. Indeed, Emma Neige and Soull wished with their Genderfluid project, to convey a certain avant-garde approach, around the concept of genderfluidity. Starting from the fact that anyone may choose their gender identity, apart from the society codes.
Therefore, their first collection of eco-responsible clothes is dedicated to adapt to all bodies, whether in gender transition or not, thanks to a rather romantic and comfortable aesthetic. For their design concern of the ready-to-wear part, it has been achieved by the stylist Lorelei Fleury.
In the meantime, three
perfumes
have been launched, imagined by a very established
personality
in the
niche
perfumery
environment in
Paris
. From now on, three
fragrances
have been created, starting from
IEL
(marrying fruity aromas of pink
berries
,
rhubarb
and red
mandarin
along the
floral
notes of
hibiscus
and
jasmine
flowers plus
benzoin
and
tolu
), then
ENBY
(starring a mix between
coconut
,
lily
flower,
neroli
and
petitgrain
essences) and
LOVELY QUEER
(the result of the union between
rhubarb
again,
peach
and even
juniper
berries
essences, before the exotic scents of
ylang
,
frangipani
and Indonesian
patchouli
flowers). On top of that, all of these
fragrances
are mainly composed around
hermaphroditic
flowers, in order to extend their universe freed from any gender
conventions
(photos: Genderfluid).
More information on their official website or on their ephemeral boutique from 7th until 20th February 2022, at Heureux Les Curieux, 23 rue du Pont-Aux-Choux, 75003 Paris (France).
---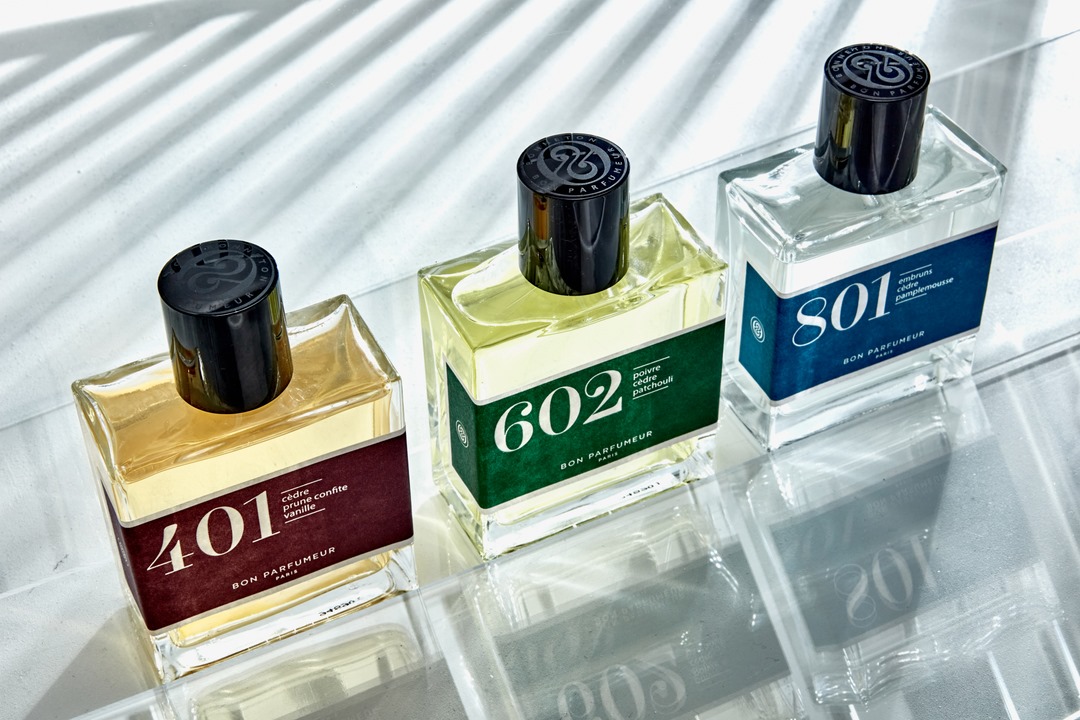 Launched a couple of years ago, Le Bon Parfumeur is an independent perfumery brand, aiming to renew this olfactory art, as it previously existed in the past.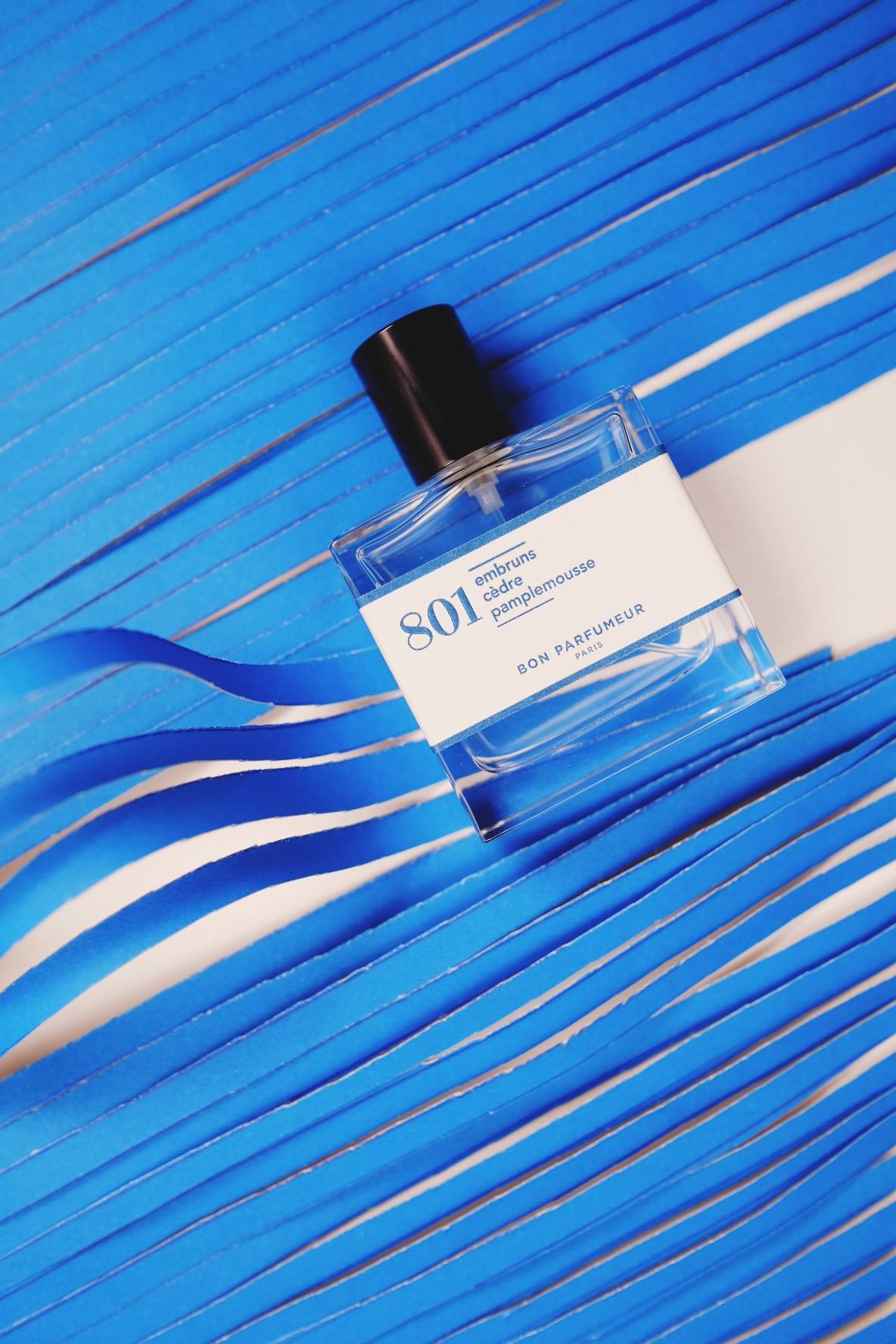 At the beginning, Ludovic Bonneton got the idea to a draw the lines of this own personalized collection, he drew after finding the inspiration during a journey in Cali, Colombia. Much amazed about the Pacific shores, he started this adventure straight from those latin fragrances reaching his senses. This project became a brand, able to reflects his own vision of perfumes, illustrating the rhythm of his thousand and one ideas (photo credits: Le Bon Parfumeur).
Now that Le Bon Parfumeur is born, you would be glad to explore their selection focusing on getting back to the codes of the High Perfumery, placing the artisanal work at the center of its products, made in France with premium ingredients. Each item embodies the flavors and postcards sent by Ludovic Bonneton to his creative team. The result is an arty and singular collection of 24 eaux de parfum, imagined by six talented French perfumers and divided into ten olfactory categories, where everyone is free to test, mix or collect their fragrances. Indeed, thanks to the Mix & Match process, each one is invited to combine some of their unisex perfumes for an own and unique magic cocktail!
For example, the nearby blue 801 edition is a powerful aquatic citrus item, full of grapefruit and lemon notes, able to enhance the marine freshness evaporating from a random ocean. Its airy elements mix with some spicy and aromatic accents, reinforced by a sustainable powdery wake, made of dry wood and white musk to fill your atmosphere with a rich personality. In this case, this 801 is compatible with the 602 or 301 items, to get a more woody spirit. Available formats in 30 ml / 100 ml and travel format of 15 ml.
Le Bon Parfumeur recommends to use it their artworks, while spraying them on pulse points, like wrists, neck, behind the ears and inside your elbows for a longer scented result.
Give life to your inner desires and get more information on the official website, and explore the entire selection on the online store.
---
Have you ever danced in Les Bains, in Paris? Nowadays, this mythic hotel and club also runs a whole beauty collection. A way to share its certain lifestyle vision, through a perfume range, and for sure an other line of body care, putting in light a new art of bathing, instilling the power of plants and infusing an ancestral French know-how (photo credits: Les Bains).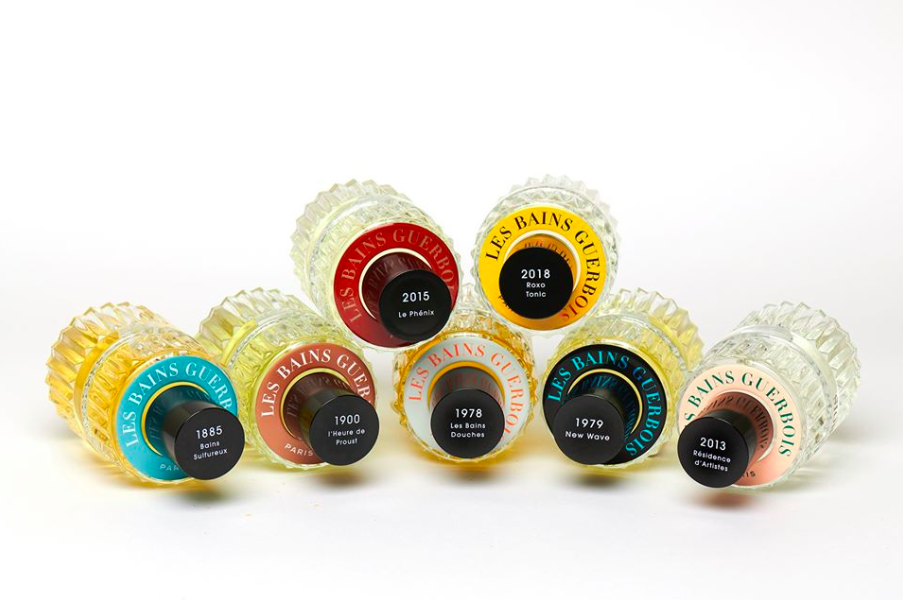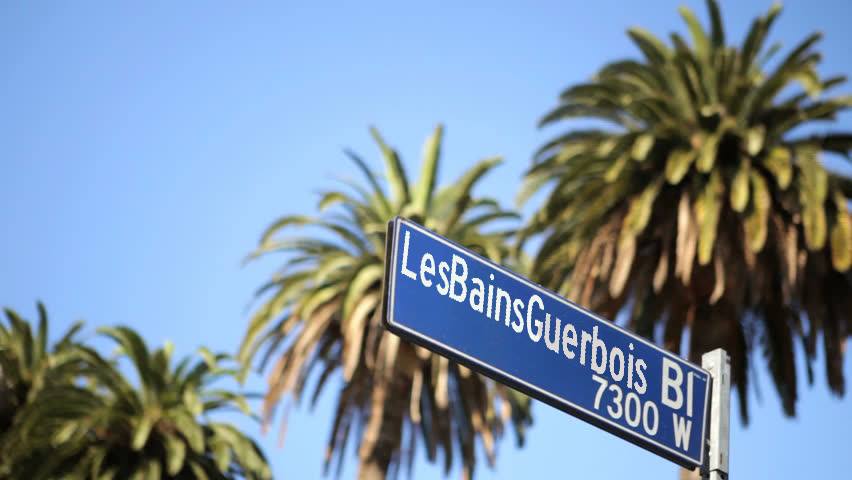 For your information, this entity takes back the original name of this Parisian temple of well-being and beauty, opened in 1885, under the timeless title of Les Bains Guerbois. Since the early days, it became a place where many artists met.
This trend pursued from 1978, when this edifice became Les Bains Douches, one of the most famous night clubs in the world, and even until now. Indeed, in 2015, Les Bains was transformed into a 5 star boutique hotel, in order to revive the original hybrid spirit, with the opening of a spa and popular club downstairs.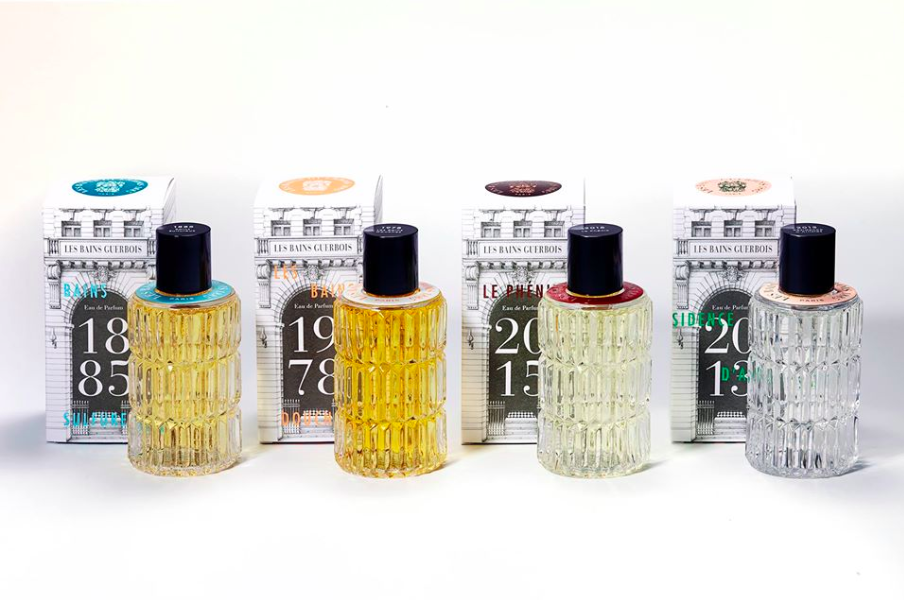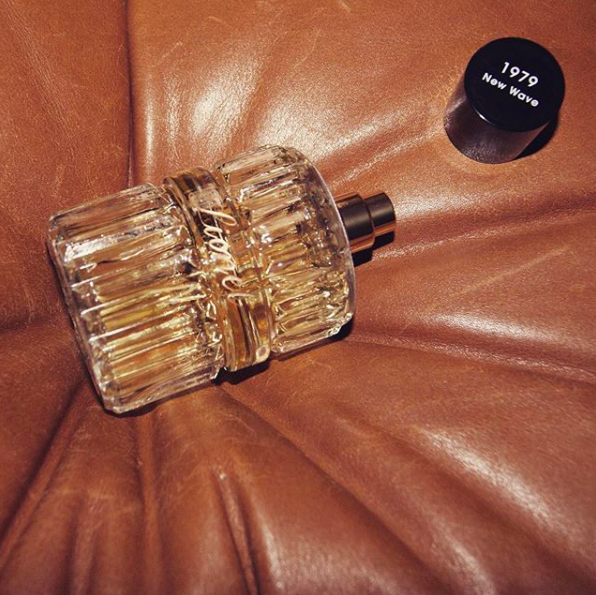 Furthermore, and in the same mood, the heir to this place, Jean-Pierre Marois launched the first perfumed opus in 2016, with the Les Bains Guerbois Eau de Cologne, accompanied with the Atmosphere scented candle. Then, a complete collection of Eaux de Parfum was launched in 2017, were each fragrance offers an invitation to dive into the symbolic eras of Les Bains Guerbois, since 130 years. Thus, you may count now on 8 unisex fragrances, made in collaboration with famous perfumers, such as Dorothée Piot, Jérôme Epinette, Bertrand Duchaufour, Dominique Ropion, Michel Almairac and Fanny Bal.
For instance, the last olfactory issues, launched in 2020, are 1979 New Wave, a musky woody and floral fragrance , imagined by Dominique Ropion, in tribute of the many illustrious rock bands who patronized this Club, by their venue. You would feel the heat of ambient nights, full of head notes of green and pepper mints, completed by heart notes of concrete iris, and Virginia cedarwood. The last subversive touches need to be found in the base notes of the warm Australian sandalwood, musk and ambered wood. Thank you for the music!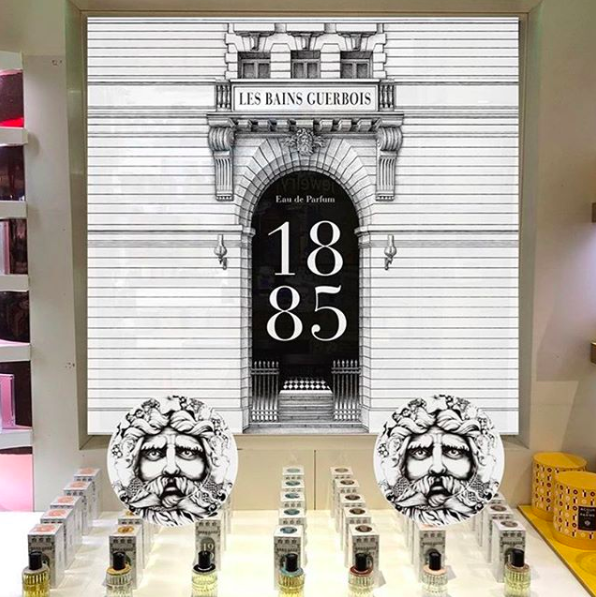 The other proposed creation, this time by Fanny Bal, is the 2018 Roxo Tonic, an aromatic and citrus perfume. For your information, Roxo symbolizes a party, where all the elements circulate and become one. Therefore, you would easily recognize many material references, such as: leather, lacquer, wood and even enameled lava.
This fragrance is the meetings of opposites attracting to each other, in a naturally festive and sparkling atmosphere, including head notes of Calabrian bergamot, lemon and ginger. Followed by heart notes of French gentian, Tunisian neroli and completed some tea leaves. On top of that, get bewitched by the lasting base notes of Haitian vetiver, ambroxan and musk. A real perfume under joyful influences of the night!
More information on the official website, and explore the entire selection on the online store.
---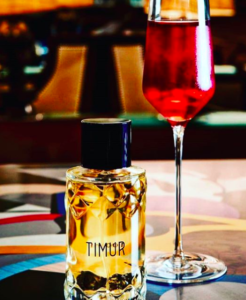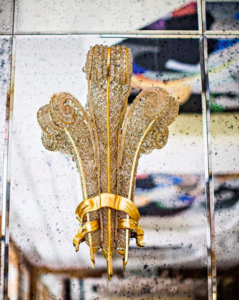 Last but not least following our article about the 90th anniversary of the Hotel Prince De Galles, in Paris and as a birthday gift, an olfactory adaptation has been launched, inspired by nine cocktails offered of Les Heures Bar, the hotel bar, surmounted by those original Ostrich Feathers lamps. A perfume selection imagined in duo, by the bartender Florian Thireau and the perfumer Jean-Charles Sommerard, ambassador of the olfactive company Sevessence.
Thus, nine fragrances have been designed for each of those cocktails. Encapsulated in crystal bottles, these perfumes will be successively presented, at the entrance of the bar, on an octagonal tray covered with marquetry designed by Iota Elément, a trio of young craftsmen.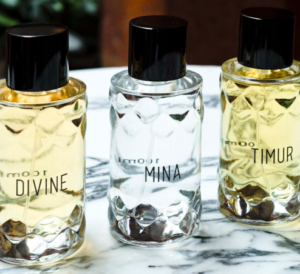 Therefore, three versions are already available and ready to wear! Starting with Divine, a suave, heady and elegant floral fragrance, made for a female audience in search of absolute well-being. With it, you're invited to rediscover a certain serene power and harmony. 95 euros/100ml
Mina: An exclusive, sincere and loving floral perfume for passionate and free women. With it, celebrate the incoming love when the time arises. 95 euros/100ml
Timur: A fruity, bright, invigorating and optimistic, naturally daring spicy chypre to share within your couple. With this fragrance, you may surely recharge your batteries. 95 euros/100ml
More information on the official website, of the Hotel Prince De Galles (photo credits: Sevessence).
Hotel Prince de Galles, a Luxury Collection Hotel / 33 Avenue George V, 75008 Paris / 00 33 (0)1 53 23 77 77
---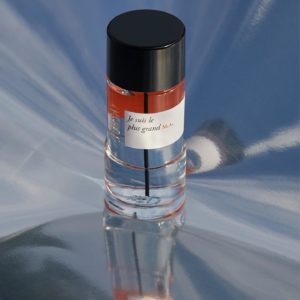 In 1830, a gifted and whimsical esthete conceived the first gender-neutral perfume to conceal his forbidden loves. 190 years later, driven by the vision of Amélie Huynh, the Maison D'Orsay continues its olfactory and aesthetic history initiated by Alfred D'Orsay, with the expression of his initial spirit. Within a selection of body fragrances, home fragrances or olfactory objects, echoing this founder's personality as a portrait painter, his olfactory portrait was revived into these renewed fragrances (photo credits: D'Orsay / Vincent Mercier).
Loyal to this rich heritage, the Maison D'Orsay defends artisanal know-how by producing only in France. Implemented with some avant-garde marketing methods for that period, initiated with two centuries in advance by Alfred D'Orsay to promote his creations. Thereafter, this Maison D'Orsay continues to cultivate this form of casualness, plays with the same codes and the evocation of a certain lifestyle. By the way, the names of the body fragrances are mainly quotes from historical or contemporary aesthetes, while these interior fragrances evoke romantic dates, the ball diffusers are fetishes, those catalyzed by totems…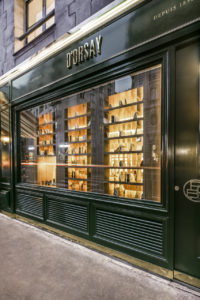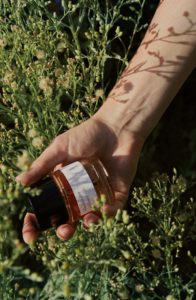 Indeed, these special fragrances inspired by a secret personality who has become a symbol, an olfactory portrait, a mirror in which everyone recognizes themselves and then reflects themselves in a personal way. Then, these fragrances developed by D'Orsay are universal, in reference to the first historic perfumes designed in 1830 by founder Alfred D'Orsay to conceal his forbidden loves. Each fragrance is named after a clue phrase signed with the initials of a personality whose identity would never be revealed.
Otherwise, D'Orsay perpetuates its founder's passion for beauty for every object. The Maison is committed to enhance a certain vision of French art-de-vivre, the choice of noble materials and for sure the genuine French manufacturing. Indeed, two series of perfumery instruments are proposed, three Ball Fetishes which are carried away like scented charms, three Catalyzed Totems designed as decorative objects for a rapid and intense expression of interior fragrances.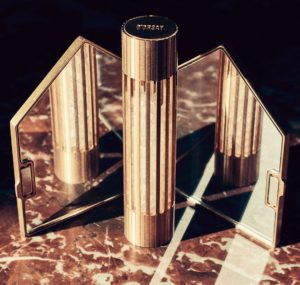 As far as we know, these instruments combine shadow and light, openings and facets of material, giving a glimpse of the diffusion mechanism, playing with the embeddedness value of pieces repeating absolute shapes.
Indeed, these olfactory fetishes are used to diffuse body fragrances to adopt in total intimacy, and interior fragrances (read article here) straightly coming from the house of D'Orsay, these tools can be refillable with your favorite perfume concentrate and even available in three sizes to be transported anywhere.
Imagined as a decorative object, this catalysis process allows a constant and powerful diffusion of those D'Orsay creations. Imagined and developed in France, embodied in a solid brass structure, these specific catalysis instruments are produced in three versions with vertical openings, revealing this olfactory diffusion mechanism.
More information on the official website.
---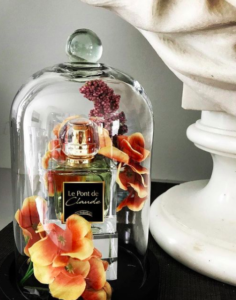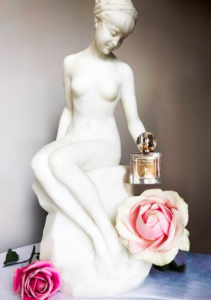 When it comes to Art and perfume come together in the sensitive universe, the new entity of Les Fleurs de l'Art is pleased to develop perfumes conceived as olfactory interpretations of famous artworks (photo credits: Les Fleurs de l'Art).
Indeed, in this scented project, Art is really placed at the core of the state of mind of this entire creative process, while each fragrance conveys the different touches of color and a certain sensitivity. As an authentic tribute to some artworks realized by a pair of illustrious artists, Les Fleurs de l'Art have achieved various perfumes paying tribute to the spirit of French know-how. Notably in the manufacture, with the selection of premium raw material, assembled in the Domaine de Sainte-Blanche in Grasse, preserved in fine flasks elaborated by Pochet du Corval in Normandy, adorned with pure gold, in the tradition of French perfumery.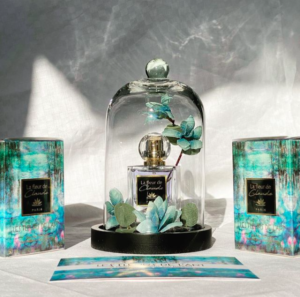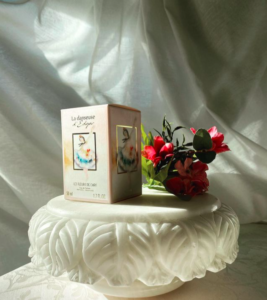 With a kind respect for environment, the different recipes were essentially imagined in cooperation with the Maelstrom Laboratory and the master perfumer Marie Schnirer, in order to revive the emotions generated by the related masterpieces. Therefore, if you want to know more about these fragrances, have a look in the Claude Monet house in Giverny and in some of the other sales points, which support this project. From La Fleur de Claude, with its aquatic and impressionist interpretation of Les Nymphéas by the same Claude Monet, passing by the woody essence of Le Pont de Claude inspired by his Le Pont Japonais painting and without forgetting La Danseuse d'Edgar, enhancing L'Étoile of Edgar Degas in a raspberry demonstration.
More information on the official website.
---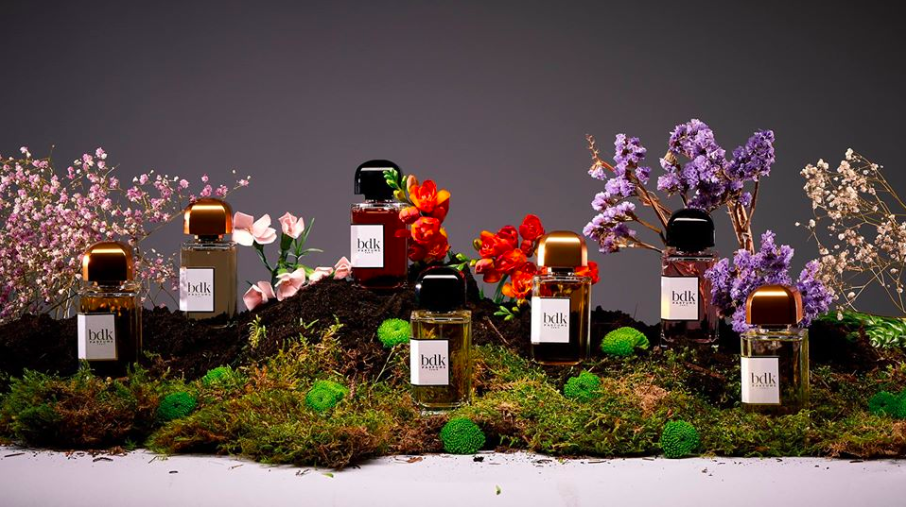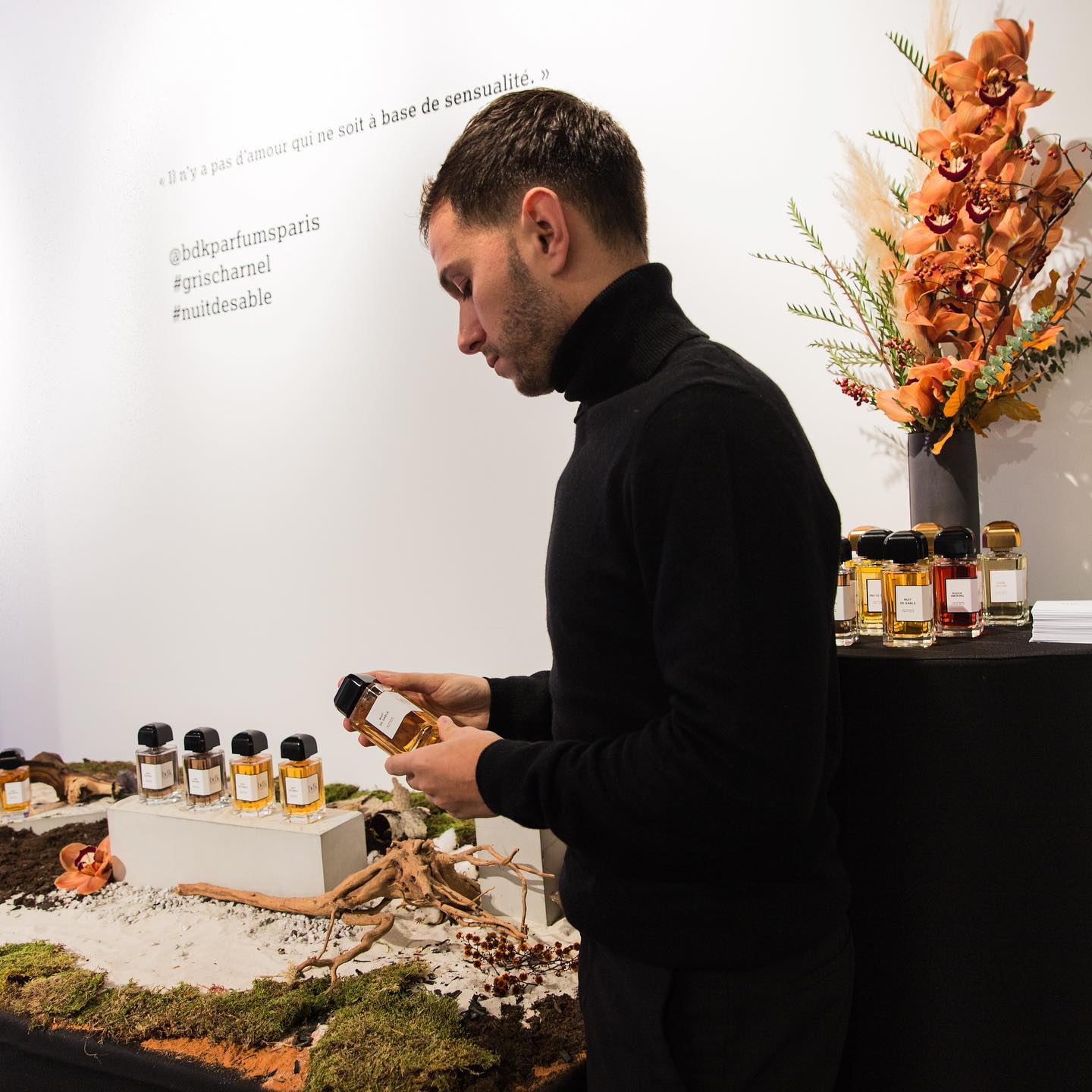 Then, we have a look on a young French enterprise, BDK Parfums was launched by the thirty-year-old David Benedek who learned with his grandparents, native from Transylvania, who were behind many perfume stores in Paris, since the 1950s. Thus, their passion for luxury was transmitted from father to son (photo credits: BDK).
Now, this independent olfactory project is based in the Palais Royal district, still in Paris. It offers a real bookstore of scented artworks, centered around an emphasis on words and stories, situated halfway between imaginary tales and reality. Their fragrances highlight a main raw material, propitious to the narration of a particular scripture, looking for a perfect balance among the several characters, movements, gaits and moments, that inspired their creations.
Starting from this statement, BDK Parfums opted for expressive perfumes, based on precious raw materials, selected with care. That's why they source their scented concentrates around the Grasse region. In order to pursue this national alchemy, this perfumery has decided to develop its products through a Made in France philosophy, associating with a network of suppliers able to enhance a certain tradition.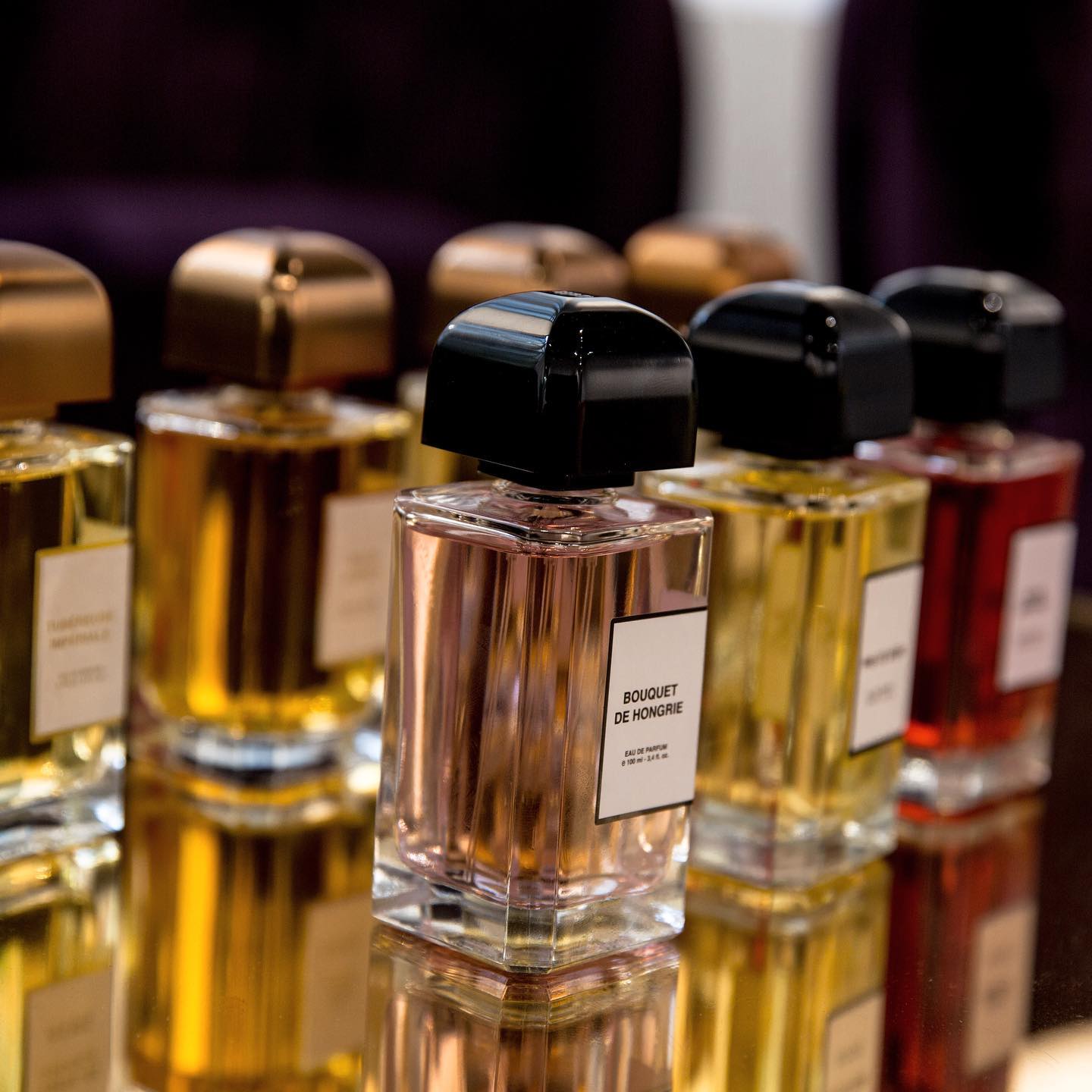 For example, the hood is developed nearby Paris, by the expertise of a traditional goldsmith jeweler. It was designed in homage to the architecture of the Grand Palais' dome. You surely know this illustrious centenary Parisian cultural palace where are organized many of the most beautiful French and internationally prestige exhibitions and events.
Whereas, the BDK Parfums bevelled bottles are made by a master glassmaker, based in Normandy. Burnt after being manufactured, it preserves a real transparency and a singular brightness, perfect to highlight the different chromatic shades of the fragrance, they might contain.
On top of that, the brand's label would be eventually affixed by hand, by a printing company in the Parisian district of the Marais, in order to fit with the boxes, similar to book bindings, conceived by a family business, situated in Le Mans region. Moreover, the ink used over there, is made of natural origin and the paper base, dyed in the mass, is made of recycling.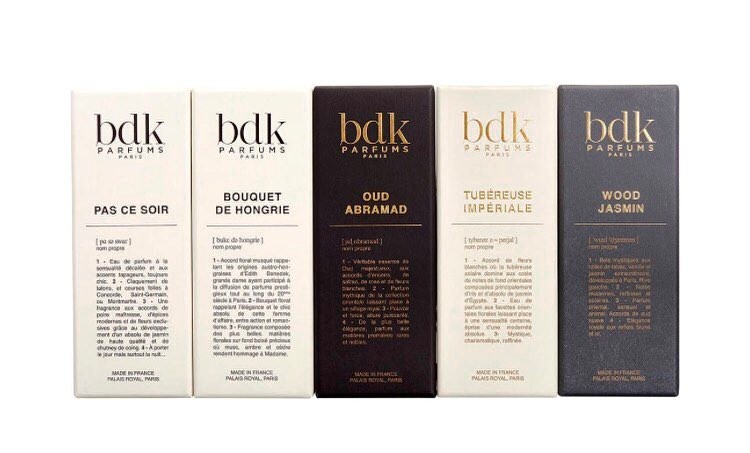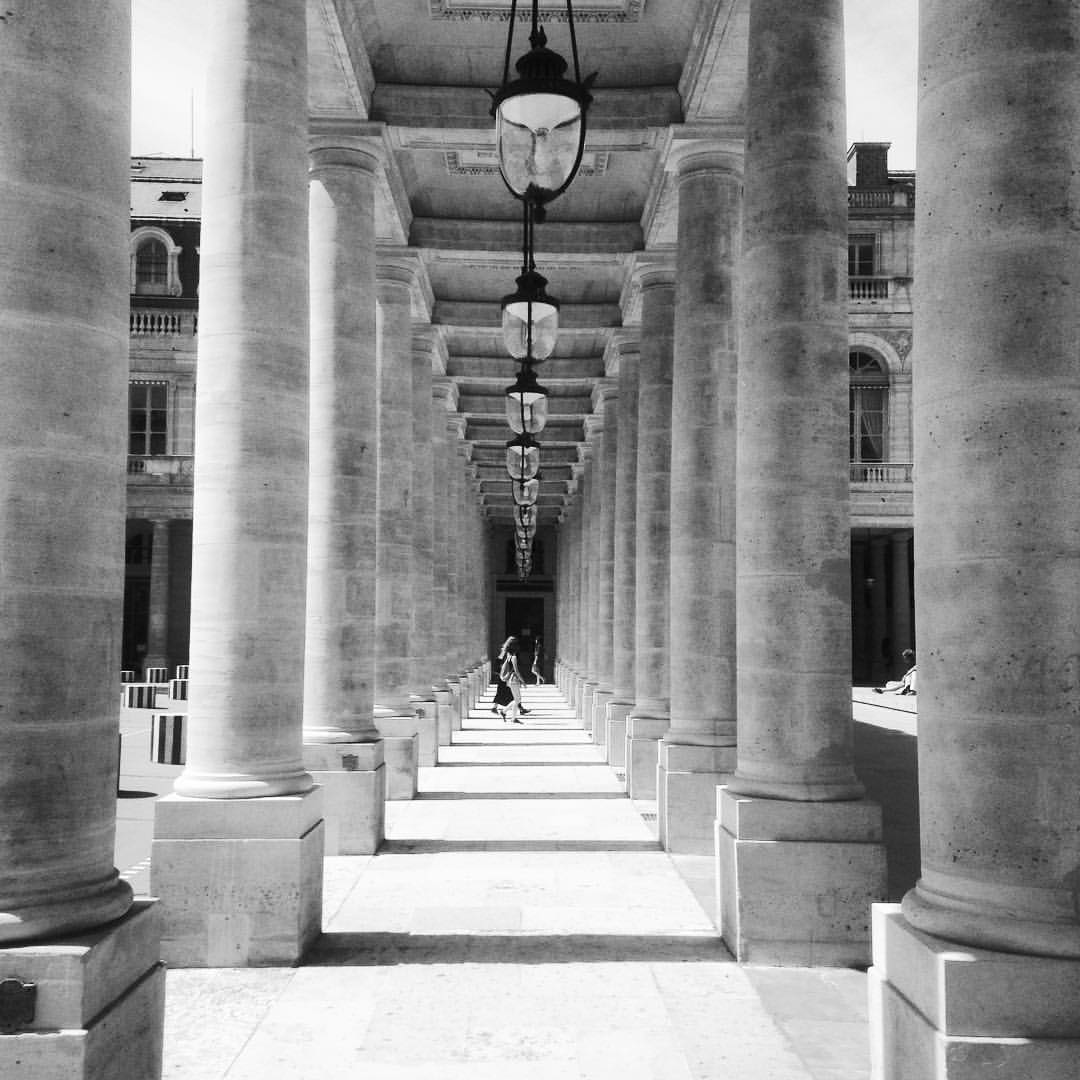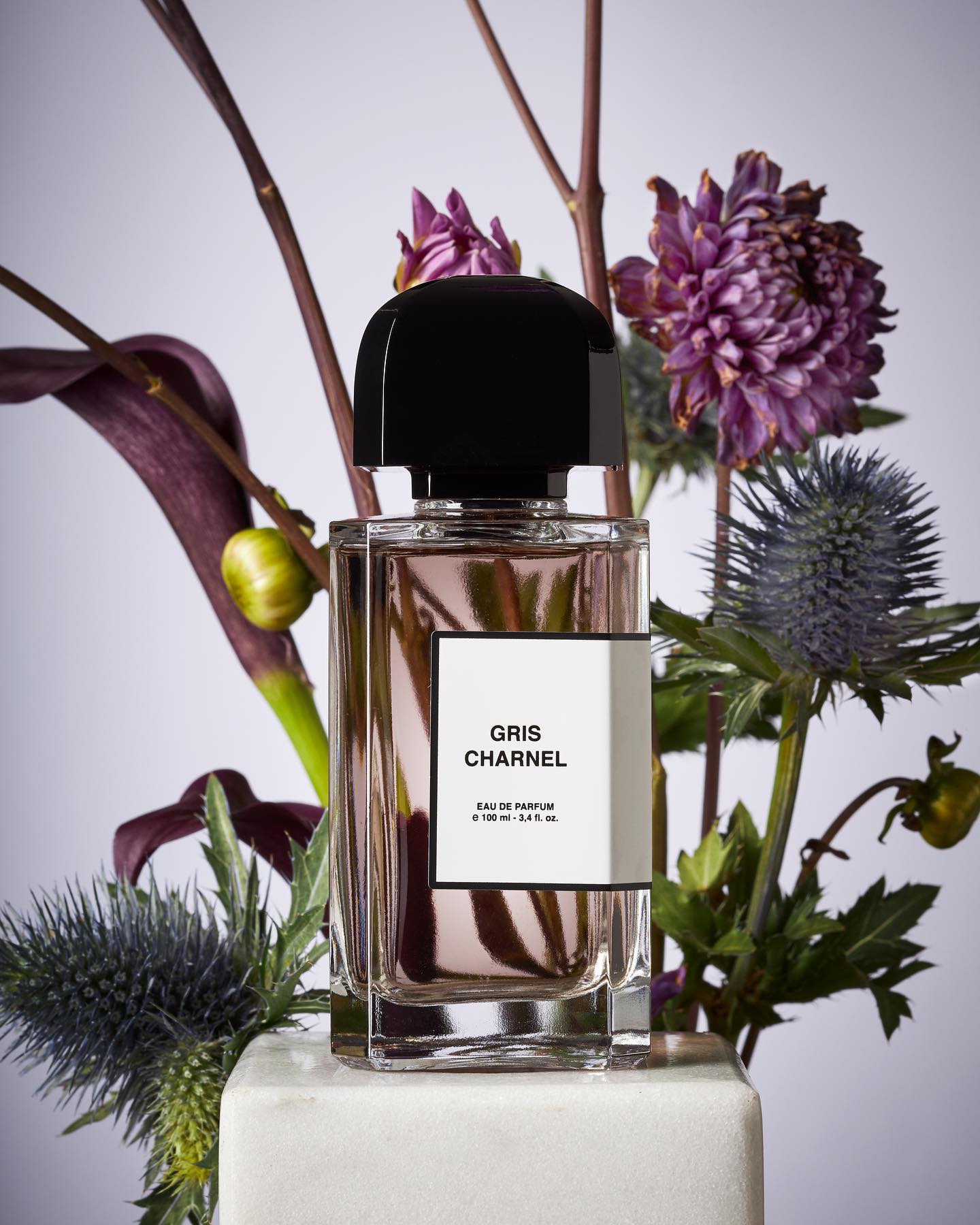 Affixed side by side, the homemade items form an encyclopedia of 9 literary themed Eaux de Parfum, made in collaboration with different noses, such as David Benedek, Violaine Collas, Marie Schnirer, Amelie Bourgeois, Camille Leguay and Mathilde Bijaoui, who imagined one of the two last creations, the Gris Charnel. A spicy and oriental essence, deeply anchored on the sensuality of a random date between two lovers. A sensuous sweetness really visible on its gourmet head notes made of fig, black tea and some cardamom essences. Added to this, the floral femininity arises in the heart notes, composed of iris absolute and bourbon vetiver, before exploring a blend of durable base notes of sandalwood and tonka beans absolute.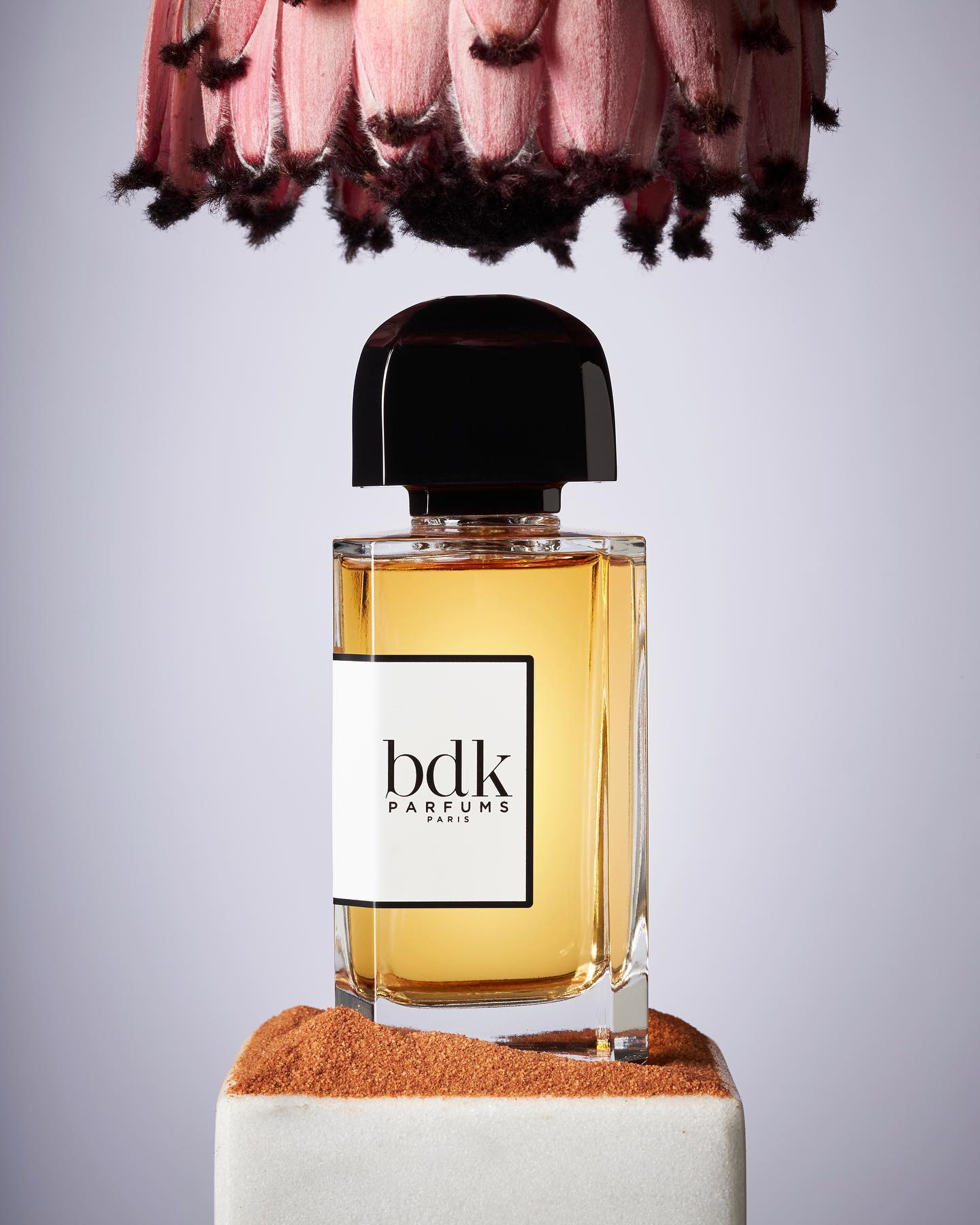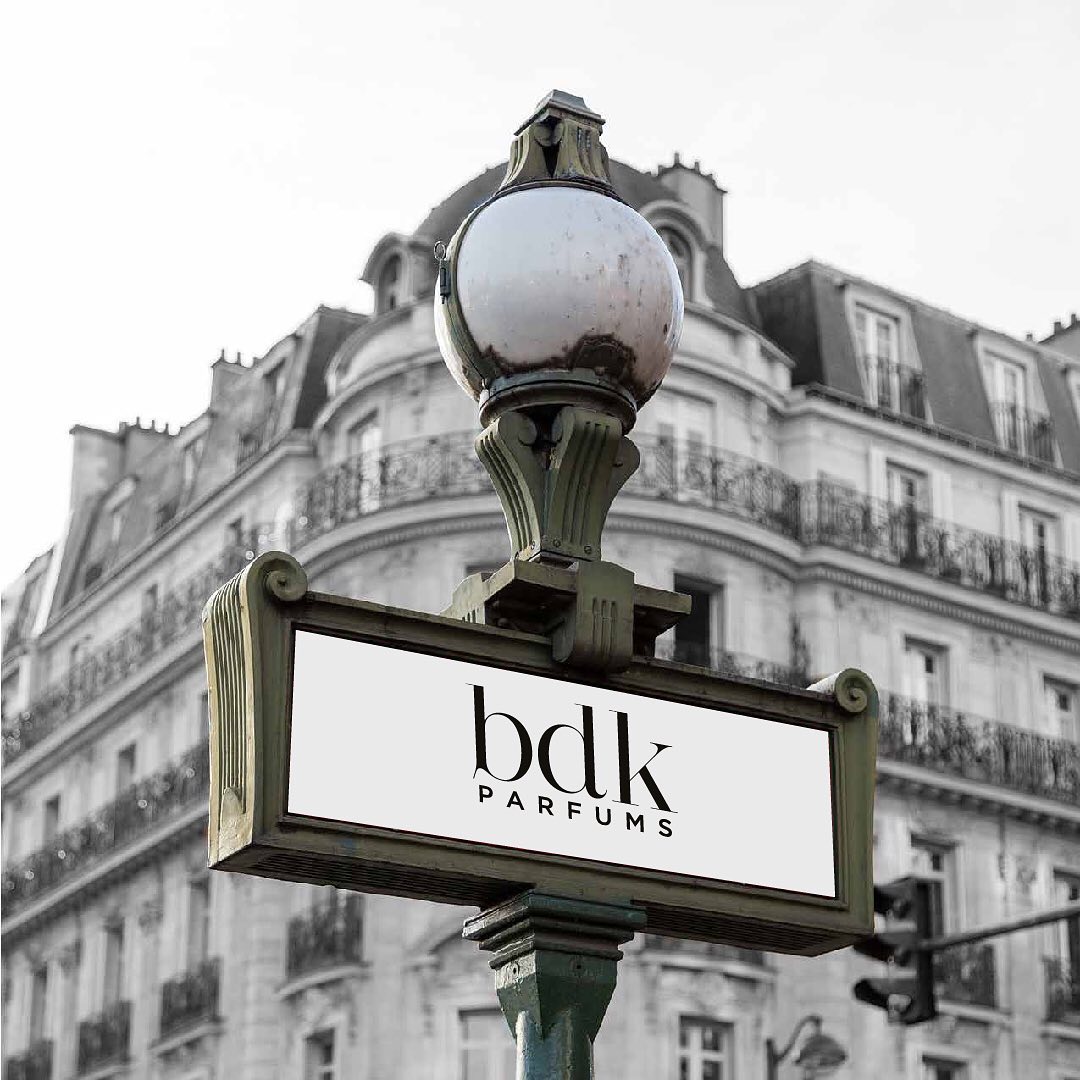 On the other hand, the other home olfactory novelty stands out with the Nuit de Sable, this time invented by Marie Schnirer. A real invitation to an exotic journey with this perfume, through its again gourmet top notes, full of cumin, cardamom from Guatemala and even Indonesian sweet nutmeg! A wedding full of senses and colors, suitable with the rose complex from Turkey and the hot sand chord, to find in the heart notes. Regarding the remaining base notes, your trip goes on with the amazing profusion of warm sandalwood from Australia, tonka bean absolute, ambroxan and timeless musk.
Available formats: 100ml, more information on the official website, and explore the entire selection on the online store.
---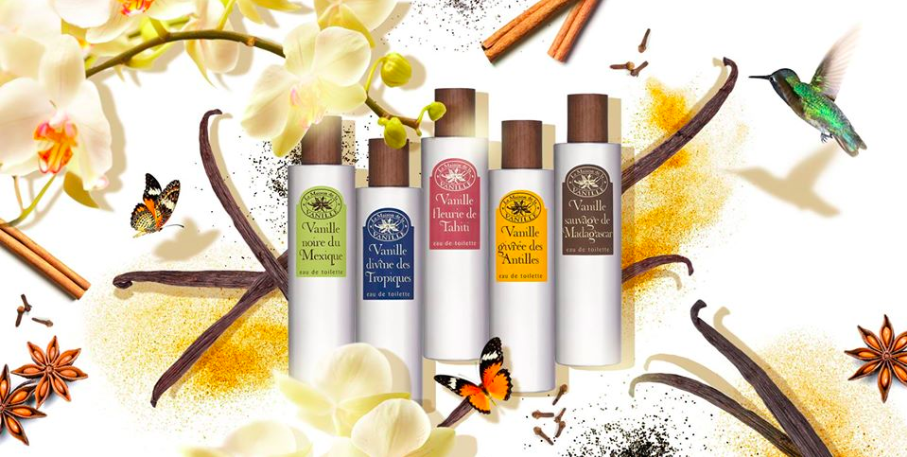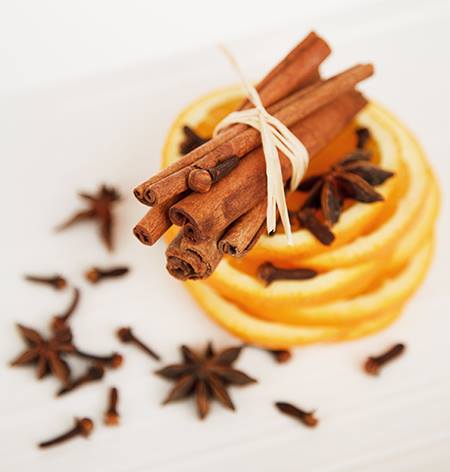 Pursuing into some exoticism here, with La Maison de la Vanille, founded in 1994 and above all, imagined by a passionate oenologist and creator of perfumes, named Aldo Bielli. Frequently requested by major brands of perfumery and cosmetics, he then dedicates his talent to his own perfumery (photo credits: La Maison de la Vanille).
Perpetuating the philosophy of its creator, the olfactory designers of La Maison de la Vanille invent fragrances and products, reflecting his enthusiasm for the olfactory vanilla theme, designed through original perfumes.
Brought back to Europe in the 16th century, where it became a craze, vanilla could not be basically grown outside of Mexico, until the 19th century. However, it was only in the Reunion Island (formerly called Ile Bourbon), that Edmond Albius found a method of pollinating this vegetal species. Then, this method was exported to Madagascar and many other tropical countries, like the French Caribbean and Tahiti to be cultivated there, among other colonies.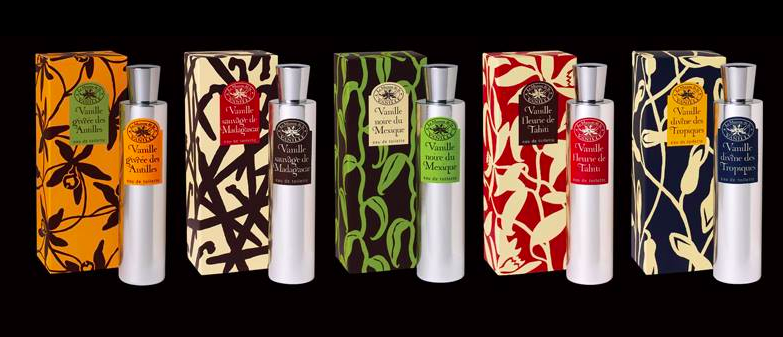 On this bases and inspired by distant shores where vanilla is detectable, La Maison de la Vanille has initiated a collection of perfumes, able to combine this captivating spice with the luxuriant flora, available in a variety of tropical countries. That's why the team has been traveling the Blue Planet to offer you the most beautiful nuances of vanilla, such as: Mexico, Tahiti, West Indies, Madagascar… The result is five charming Eaux de Toilette, freshly emanating from those faraway lands.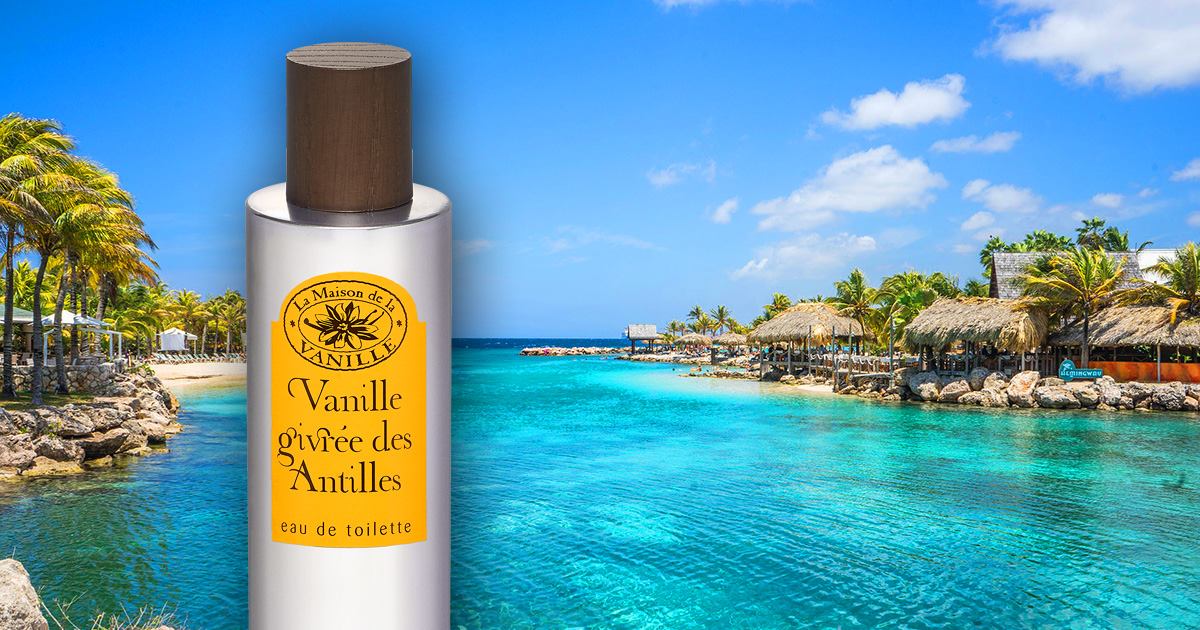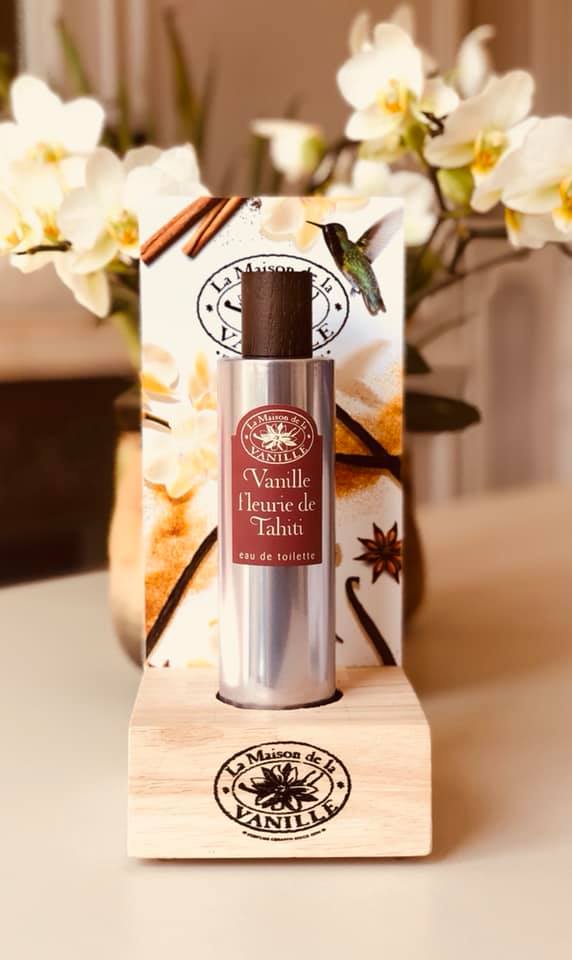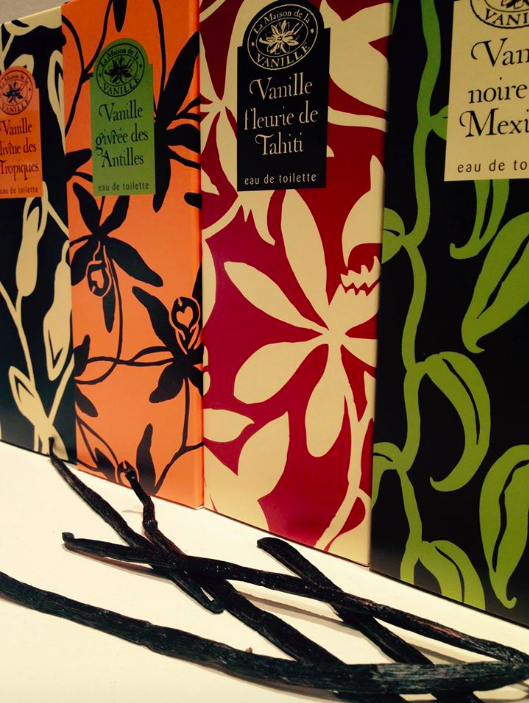 Among them, let your exotic dreams evading in and around, thanks to the Vanille Fleurie de Tahiti. Inspired by the French island of Tahiti, this romantic and imaginative sample would surprise you with the massive amber and fruity top notes., featuring amber and bergamot. Then, let's dive into a lagoon where mixed heart notes evoke an exotic alloy, made of the inspirational cedar wood and the delight of ylang flower, prolonged with base notes, flavored with vanilla, tonka bean, incense and benzoin.
Thereafter, the Vanille Givrée des Antilles offers you a frosted and sparkling mandarin themed fragrance, mysteriously tinged with rose and jasmine…
Although vanilla is still omnipresent, you would be amazed by its oriental and spicy cloud, spreading extremely feminine top notes of citrus, completed by lightly spiced lavender, mingling with generous rose and tuberose flowers. In the background, don't miss the hint of mysterious ambiences, disseminated by patchouli and tonka bean.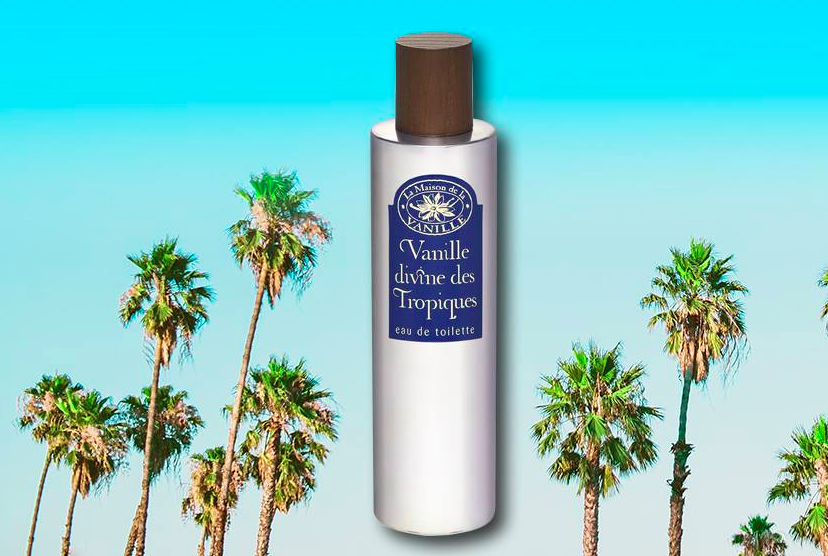 Inspired by the fragrant breezes flowing through the Tropics, the exotic Vanille Divine des Tropiques is pretty different from the other ones, with its pure floral accents. A divine spirit coming straight to your inner senses, thanks to sensual and mischievous blend notes of jasmine and amber. As a matter of fact, you would feel somewhere in a random Pacific abandoned island, spending your day enjoying the subtle smell of tuberose, hyacinth and gardenia flowers, before having a bath of amber, jasmine and vanilla. What else?!
Find this selection in individual bottles (30ml and 100ml), or in a discovery box (5 x 15 ml). More information on the official website, and explore the entire selection on the online store.
---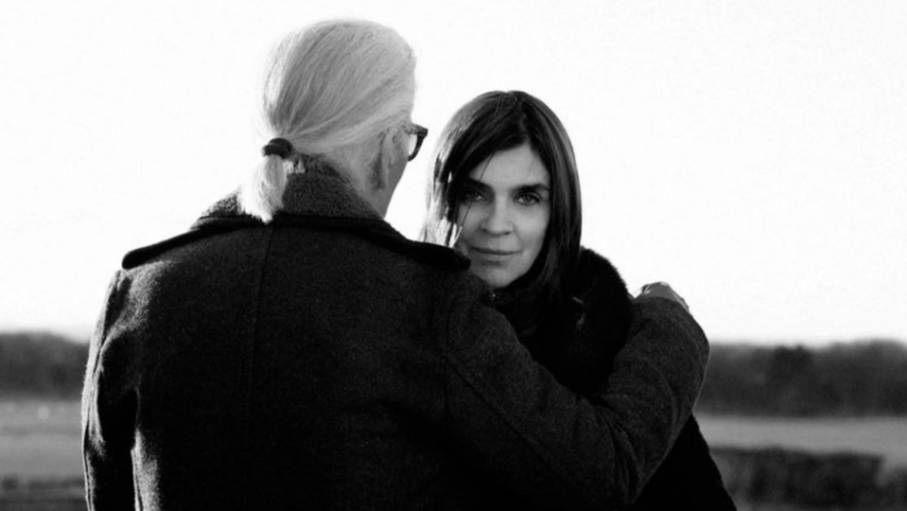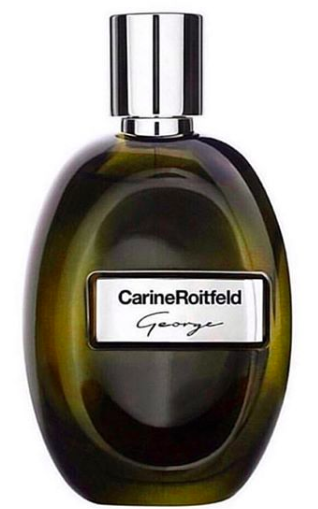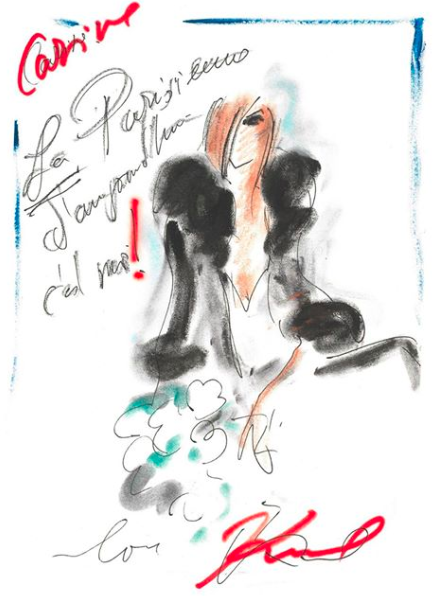 Did you know that the former French editor-in-chief of the famous Vogue fashion magazine, Carine Roitfeld also took part into an olfactory adventure? Thanks to a rich path in the luxury galaxy, this lady decided to realize a dream, while associating with renowned noses, in order to create seven unisex perfumed compositions. In this classy selection, she opted for an encounter between several unforgettable or imaginary love affairs, she would have probably experienced in seven different emblematic cities, that she appreciates. Indeed, in this 7 Lovers collection, each item having a distinct male name (photo credits: Carine Roitfeld).
Thanks to a late promotional campaign, Carine Roitfeld has ever been advised and inspired by the unique fashion style embodied by her mentor Karl Lagerfeld (who drew her above), she had thus announced in 2019 the creation of her own perfume line. In fact, the birth of Carine Roitfeld Parfums occurred during the biannual Parisian summer Fashion Week. That's why, we could tell you more about her seductive sense of imagination materialized and dedicated for epicureans.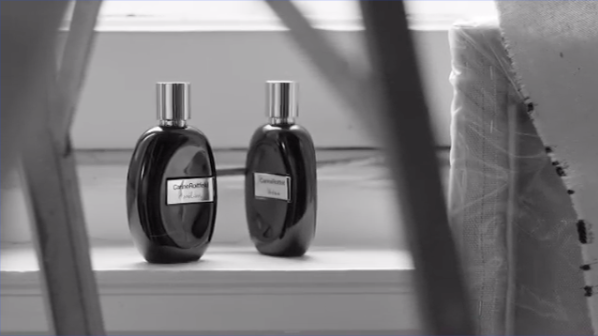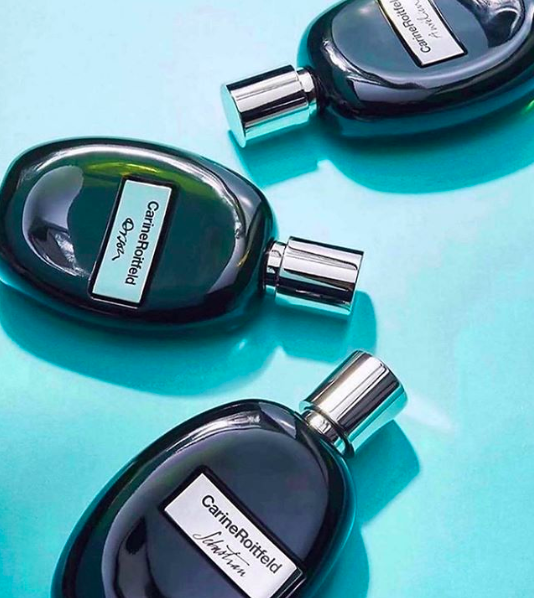 We start this flavorful series, citing the Aurélien issue, signed by the French artist Aurélien Guichard. In this case, this creation is inspired by the city of Paris, playing on a contrast, between mystery of certain flavors and white flowers (orange blossom and jasmine absolutes), melt into the depth of some resins (myrrh, benzoin, patchouli, opoponax and black amber accord), like "two poles answering to each other".
In an other hand, you may also count on the alternative collaboration of Carine Roitfeld Parfums with Aurélien Guichard, baptized Orson, in tribute to New-York, a detonating mixture implying "with its implacable sensuality", some drafts of this entity's philosophy. We recognize again the touch of the master perfumer, thanks to its favorite ingredients (similar as the previous issue), combining hawthorn, a tuberose absolute and the exotic ylang flower, associated with the other touches of relieved peppers, benzoin, opoponax again, tonka bean, and sandalwood.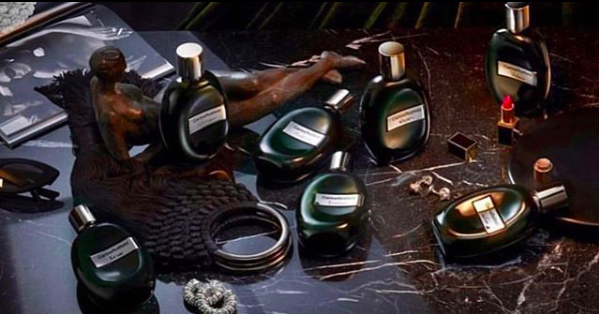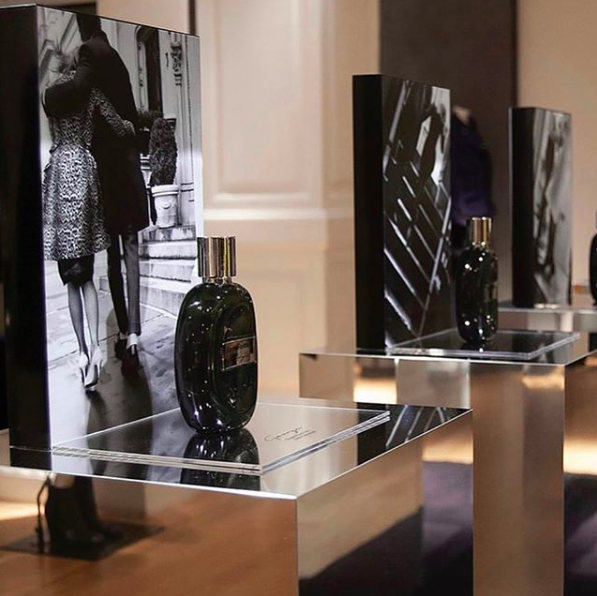 Then came the British inspired George item, from London, whose rules mean nothing to him and all risks are seductive… He's been imagined by the nose Yann Vasnier. Presented as an eclectic woody and aromatic fragrance, evolving between tradition and modernity, like the reputation of this Swinging capital of London, always standing at the forefront of the latest trends. This juice twists on real green and floral transcended head notes, unleashed by galbanum resin, violet leaf absolute and even a cannabis accord). This bucket is reinforced with the heart notes of jasmine, rose and iris, all flourishing on an oak moss bed. In fact, the representation of a visible British elegance.
A complex in opposition to the other Yann Vasnier's realization, Lawrence referring to a soul from Dubai, able to fulfill your penchant for discovery and your love of the unexpected, standing in a really different latitude… Thus, this oriental and spicy artwork dresses a notable dose of precious jasmine absolute, from Egypt. A flock of fresh breath, supported by the spicy accents of cumin, coriander and saffron, and by the intensity of other typical oriental elements; like the Tolu balm, agarwood, and the musk, in order to finally give birth to a carnal and flamboyant fragrance.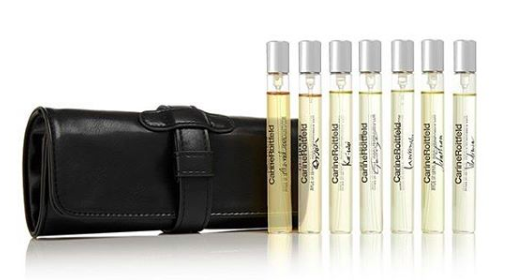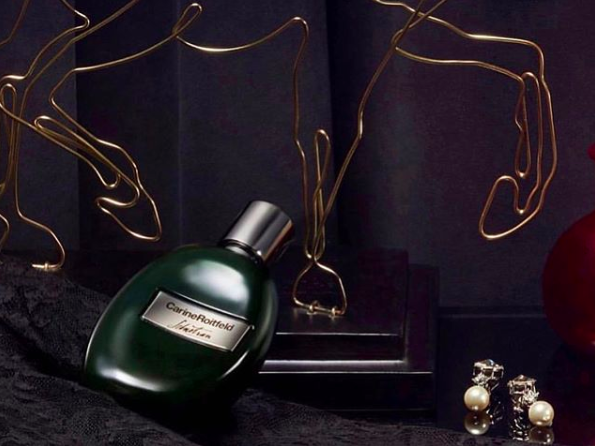 Another bunch of suggestions here with Kar-Wai from Hong-Kong, this spectacularly handsome personality, free of inhibitions, is maybe the most dangerous lover you've ever known. This character, turned into reality by Pascal Gaurin, evokes a certain addiction to special senses, for instance while celebrating hypnotic notes of osmanthus. This hot shot is wrapped into an oriental steam of bergamot, cardamom, Turkish rose, sambac jasmine, Longjing smoked tea, vetiver and various musks.
Pascal Gaurin has also created Sebastian, inspired by a random tango dancehall, located somewhere in an Argentinian café. Cradled with a slow but bewitching latin tempo, leading you in a romantic dance, symbolized by the passion of the immortal absolute, gathered with the sweetness of some Indian tuberose, a captive aqua flora, vanilla and sandalwood.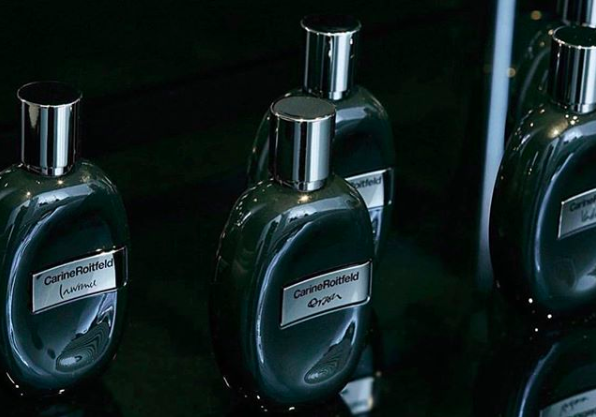 And finally don't miss the mysterious Vladimir, who's a decadent and unpredictable poet, enchanting your wake with a chilling stare. This slavic fragrance captures the heart of the eternal St. Petersburg, in an aromatic blend of luxury and history, where you would float into an authentic Russian contrast, without any border… This span of sensations was made possible thanks to an array of seductive flowers (iris and geranium), spices (bergamot and sage), a cryptic ending emphasized by a smokey atmosphere of cedar and incense.
Available formats: 90ml, and find also those seven Carine Roitfeld's most iconic cities, within this Travel Set (7 x 10ml, pictured in the upper side), take those 7 Lovers with you. More informations on the official website, and explore the entire selection on the online store or in the interview video below.
---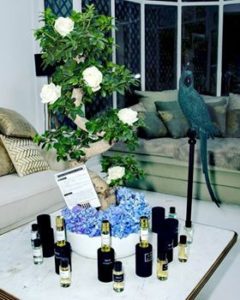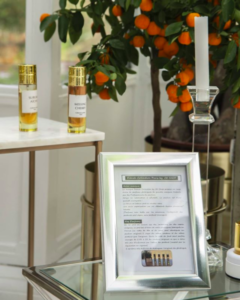 Then, we pursue this colorful trip, within some
fragrances
inspired by a couple creations from major brands, we have selected the young
French Collection
brand distributed by
CK Shop
, directly coming from the
South of France
.(photo credits: CK Shop).
As the
French
singer
Laurent Voulzy
's
Rock Collection
tube, the company tends to revisit some great classics from the French
perfumery
, although while standing out with some tiny nuances, especially towards their
base notes
, varying in compliance with the intellectual
property
legislation. Indeed, these
fragrances
, including meticulous
packaging
and
magnetized
caps, whose
juices
are designed in the
Mecca
of
scented
flavors, aka the small
Provencal
city of
Grasse
.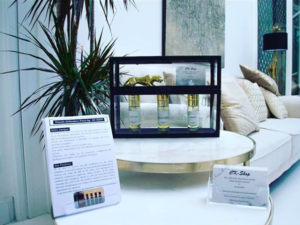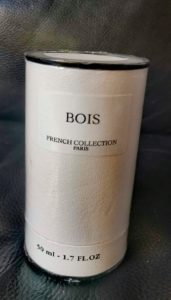 Thus these delicious juices, including
Bois
deeply inspired by the
Bois D'Argent
, the masterpiece of
Christian Dior
,
Inviqtus
unilaterally by
Invictus,
an illustrious
perfume
of
Paco Rabanne
, for the most obvious ones… Which had the chance to be presented in preview, at the first
Select
garden party of the brands, promoted by
Antoine Schmidt
and
First Productions
.
By browsing the whole extended part of this range launched by
French Collection
, you would surely discover your
perfume
or maybe another
souvenir
arising from your childhood memory. There are multiple chances that you would be surprised in a way or another!
It goes without saying that this navigation in these prestigious scented waters must certainly have sent many waves of inspiration to the artistic team, since they also have recently launched some additional original creations, baptized Fragrance de Paris to discover soon!
More information on the official
website
.